Uzbekistan wants connectivity to India through Chabahar Port and Afghanistan: Ambassador Farhod Arziev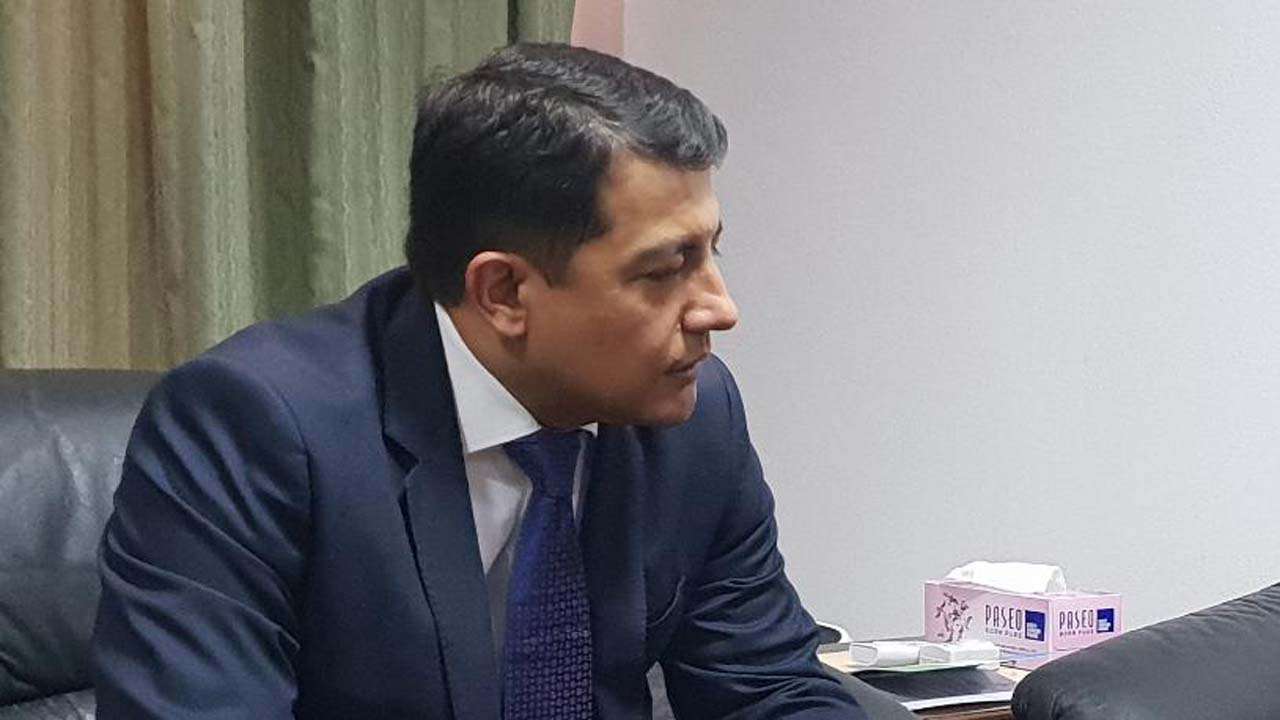 Written By
Updated: Jan 23, 2019, 07:42 PM IST
(Reporting by Siddhant Sibal)
Uzbekistan is looking to expand efforts to improve connectivity with India through Afghanistan and Iran's Chabahar Port, the country's Ambassador Farhod Arziev has said. Speaking to WION, Arziev said Uzbekistan's increased focus on its relations with India was on focus during the visit of the country's President Shavkat Mirziyoyev to the Vibrant Gujarat Summit, which was his second visit to India in four months.
Arziev's comments are aligned with India's foreign policy objectives when its comes to connectivity projects involving Iran and Afghanistan. India's aim is not just to improve its links to Kabul, but also leverage it as global connectivity for the landlocked Central Asian countries.
Arziev also pointed to the progress made on connectivity projects in the region that are backed by India at the recent India-Central Asia dialogues in the historic Silk Road city of Samarkand, which saw the Foreign Ministers of these countries agreed on the high potential of Afghanistan as a transit hub.
"One of the key items of discussion was to expand areas of connectivity between India and central Asia and use transit potential of Afghanistan. So now, discussion among the parties, among Central Asia and India is going on to increase the connectivity opportunities which will create new corridors between Uzbekistan, central Asia and India. We see great transit potential of Afghanistan in this regard. And we believe, this will have practical implication and it will be beneficial for all parties," Ambassador Arziev told WION.
He also pointed out that Uzbekistan is not merely landlocked, but a double-landlocked country. That means each of its five neighbours are themselves landlocked. Uzbekistan and Liechtenstein are the only two double-landlocked countries in the world. This creates a problem of access to the sea, which is the mode of transport for a vast majority of the world's trade.
"Any projects that can help Uzbekistan to reach the international market we see positively. The projects like Chabahar creates an opportunity for central Asia. We believe it will play a very important practical role in expanding trade and economic relations," Arziev said.
He added that the present connectivity vision focussed on a railway link between the Central Asian countries and Chabahar Port through Afghanistan. Presumably, this would be an extension of the Chabahar-Zaranj-Delaram-Hajigak that India, Iran and Afghanistan have agreed to jointly build. Hajigak lies about 100 km west of Kabul.
Arziev also pointed to the expanding trade and strategic ties between India and Uzbekistan, which includes the agreement for the supply of uranium for Indian reactors and the extension of $200 million credit lines for social and infrastructural projects.