Araria Lok Sabha Election Results 2019 Bihar: BJP's Pradeep Singh claims victory
The constituency went to polls in the third phase of the general elections on April 23.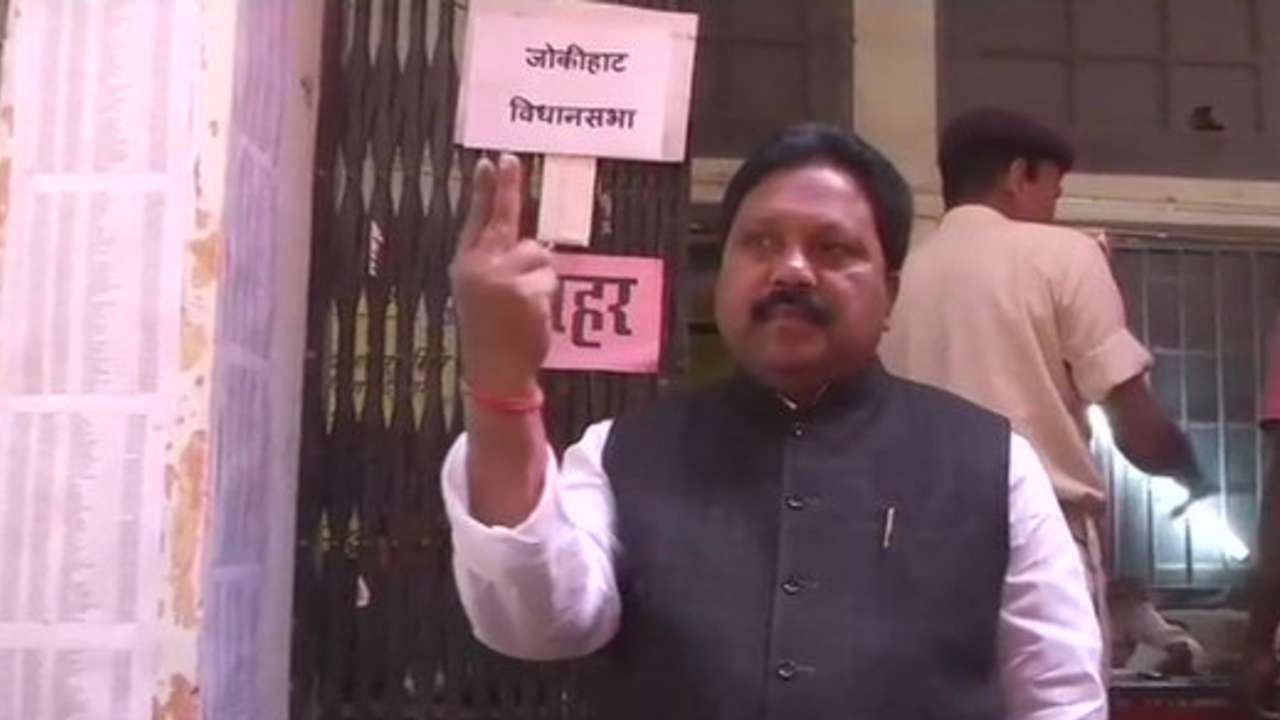 (Photo via Twitter)
Written By
Updated: May 24, 2019, 12:31 PM IST
Araria Lok Sabha Election Results:
BJP's Pradeep Kumar Singh gained victory over rival Sarfaraz Alam of the RJD by a margin of 137241 votes.
Pradeep Singh of the BJP faced Sarfaraz Alam of the RJD which has entered into an alliance with the Congress and other smaller parties. There are 10 more candidates in the poll fray.
The constituency went to polls in the third phase of the general elections on April 23.
Election Results 2019
Constituency profile
Araria parliamentary constituency is part of Araria district of Bihar. RJD's Sarfaraz Alam won the Lok Sabha seat in 2018 by-election which eas necessitated after the death of his father Tasleemuddin. Both Sarfaraz Alam and Tasleemuddin defeated Pradeep Kumar Singh of the BJP with a vote margin of 1.46 lakh and 61,000 respectively.
Singh had first won the seat in 2009 when he defeated Zakir Hussain Khan of the LJP. The seat was reserved for SC candidates before 2008 delimitation of parliamentary constituencies.
The Araria Lok Sabha constituency is made up of six Assembly constituencies - Narpatganj, Raniganj (SC), Forbesganj, Araria, Jokhihat and Sikti.
Lok Sabha Elections 2019: State Profile
The contest in Bihar is two-way in most seats with NDA pitted against Mahagathbandhan. While Janata Dal (United) is part of the National Democratic Alliance (NDA) which comprises of Bharatiya Janata Party (BJP) and Lok Janshakti Party (LJP), the Bihar Mahagathbandhan comprises Rashtriya Janata Dal (RJD), Congress, Rashtriya Lok Samta Party (RLSP), Hindustan Awam Morcha (HAM) and Vikasshil Insan Party (VIP).
The Congress got nine constituencies as per the seat-sharing arrangements, while the RJD has 20 out of which it has forgone Ara in favour of the CPI(ML), which has returned the favour by announcing that the ultra-Left outfit would not field its candidate from Pataliputra, which would be contested by Lalu Prasad's eldest daughter Misa Bharti.
Besides, Upendra Kushwaha's RLSP is contesting five seats and Jitan Ram Manjhis HAM is fighting three. The VIP, founded and headed by Bollywood set designer-turned-politician Mukesh Sahni, has got three seats out of the 40 in Bihar.