Pahlaj Nihalani's 'Rangeela Raja' caught in the CBFC crossfire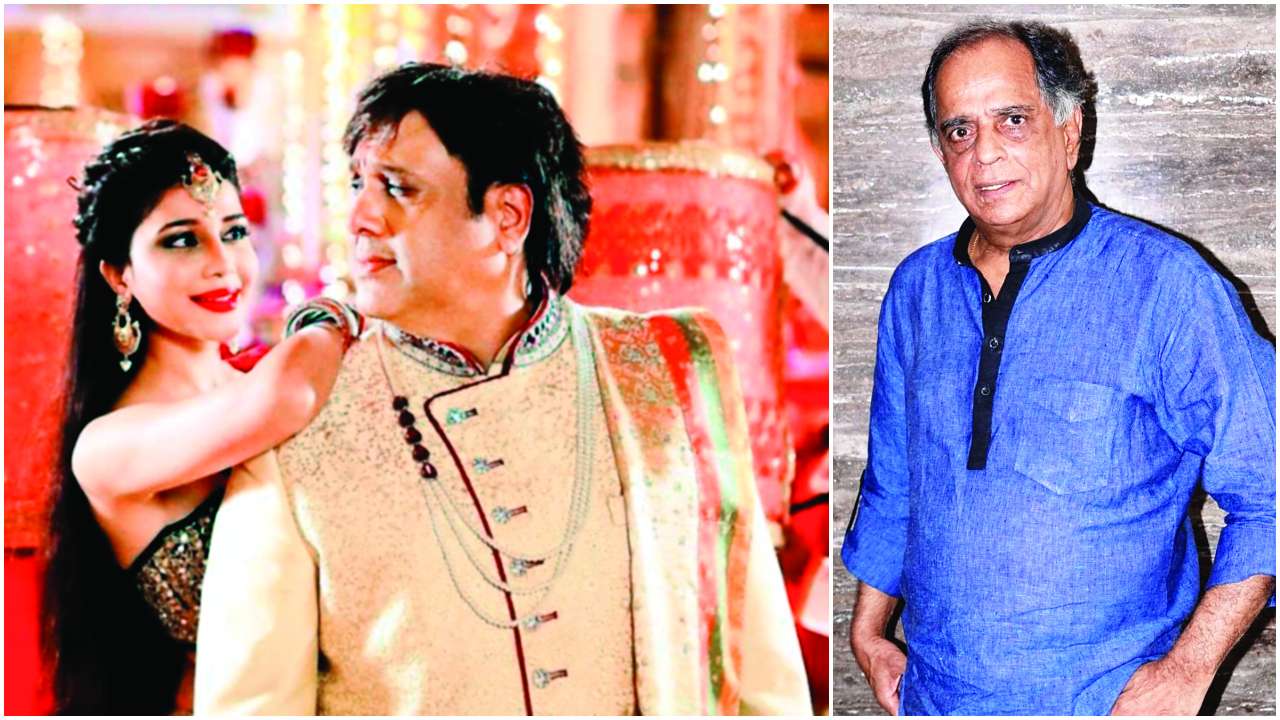 Govinda in a still from Rangeela Raja; Pahlaj Nihalani
Written By
Updated: Nov 7, 2018, 06:35 AM IST
Pahlaj Nihalani is an angry man. The veteran producer-distributor's directorial debut Rangeela Raja, starring Govinda, may miss its release date of November 16 due to the CBFC (Central Board of Film Certification) asking him for 20 cuts. He moved the Bombay High Court against the Censor Board's order, but due to the Diwali vacation and this not being an 'emergency' matter requiring to be heard on an 'urgent basis', it will be heard on November 12.
"As the Chairperson of the CBFC, I followed the due rules and set up new initiatives like online applications, eliminating middlemen/brokers and ensured transparency in the Censorship process during my two-and-half year tenure," he claims. He alleges, "Today, movies that require cuts are being cleared liberally. Perhaps they don't want to annoy the film industry aur jo filmein clear ho rahi hai, they don't comply with the guidelines."
Reiterating that as the Censor Board chief, he would do his job despite instructions from the ministry, he says, "There's no vulgarity, obscenity, double meaning or violence in my film. It doesn't hurt any religious sentiment. Yet, I'm being punished for no fault of mine."
Apparently, lines like "Mera dhyaan pooja mein tha", "Ghevar kitna ras bhara hai, ahista ahista kholna", "Talwar miyan se bahar niklegi toh tumhe lene ke dene pad jayenge", "Jab jab Raavan Sita ka apaharan karega, tab tab Hanuman Ram ka saath dene aayega", "Raat ko aap Arjun ki tarah teer nikalke bahar jaate ho" have been deemed objectionable.
Probed about these, the filmmaker says, "They want the hand gesture removed in the line 'Mera dhyaan pooja mein tha'. They want to remove the mention of 'Ram' from the line 'Jab jab Raavan Sita ka apaharan karega..'. Tell me, what is the problem in this line? I'm not hurting any religious sentiments. They have an issue with the phrase 'lene ke dene pad jayenge', which is used in common parlance."
Asserting that he would have accepted the cuts if he was in the wrong, Nihalani says injustice is being done to him and his film. He alleges, "Films are being cleared liberally without a thought for the guidelines when it comes to big banner films. Otherwise, they are taking their own time. Over the years, since the CBFC was started, various committees have met and submitted their findings and suggestions, the last being the Shyam Benegal committee. But nothing is being done about it."
When probed why he didn't go to the FCAT (Film Certification Appellate Tribunal), the filmmaker says in absence of the Chairperson, the Revising Committee would take time to be constituted. "During Udta Punjab, I had constituted the Revising Committee in two days. Since there's no idea how long it will take, I had no option but to move the Court. Now, let's see what the Honourable Judge says on November 12."