Article 35 A: Omar Abdullah says Additional Solicitor General violated people's trust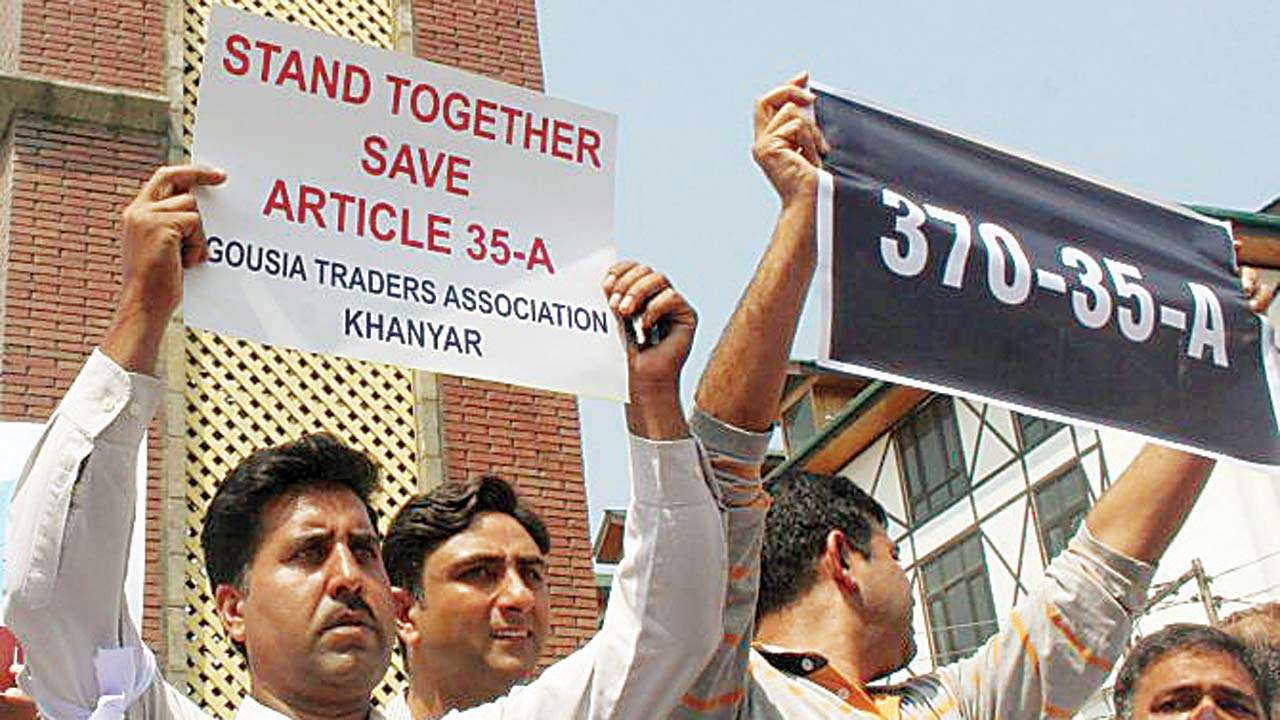 Written By
Updated: Sep 14, 2018, 06:40 AM IST
Major political leaders on Thursday unanimously called on the state government to ask the Additional Solicitor General (ASG) Tushar Mehta to stand down from Article 35 A hearing. They also urged the Centre to defer the hearing on this matter in the Supreme Court till a democratically elected government is in place in Jammu and Kashmir.
The meeting of prominent politicians from various political parties was convened by National Conference (NC) President Dr Farooq Abdullah, to discuss the current political and security scenario in the state.
Besides NC Vice President Omar Abdullah, General Secretary Ali Mohammad Sagar, Senior leader Abdul Rahim Rather, Mohammad Shafi Uri, senior Congress leader Taj Mohiuddin, CPIM leader Mohommad Yousuf Tarigami, and Democratic Party (Nationalist) President Ghulam Hassan Mir were also present at the meeting. The Mehbooba Mufti-led Peoples Democratic Party (PDP) did not participate.
"It was unanimously resolved that the ASG, who was supposed to represent the state government, exceeded his brief while defending Article 35 A in the SC and violated the trust reposed on him. He was not representing any political party nor was he representative of the Government of India. He was supposed to confine his arguments as per the directions from the state government, which he clearly violated. We don't trust him anymore and the leaders in the meeting resolved that the state government must immediately asks him to stand down," said Omar Abdullah, former J&K chief minister.
Omar noted that the state government, therefore, must handover the case to the councils, who will put forth the arguments of the state and not of any individual or party to defend Article 35 A in the apex court.
The former chief minister also noted that it is not only NC that is asking for Centre's clarification on Article 35 A, others are also demanding it. "But till date, nothing has come out from the government. Under such circumstances we would request the central government to defer the hearing on January 9, 2019, till a democratically elected government is in place in the state. It's their job then to protect and safeguard Art 35 A in the SC," he said.
To a question on his party's decision to not participate in ULB and panchayat elections, Omar said, it is the government that connected the elections with Article 35 A.
"The NC core group has decided that our party will not participate in these elections unless and until the Centre and the state government clears its position on the Article and take effective steps for its protection inside and outside the court," he said.