The Fadnavis Juggernaut
Chief Minister Devendra Fadnavis enjoys unbridled popularity and excellent mass connect, cutting across caste, creed, social, gender and demographic barriers if any.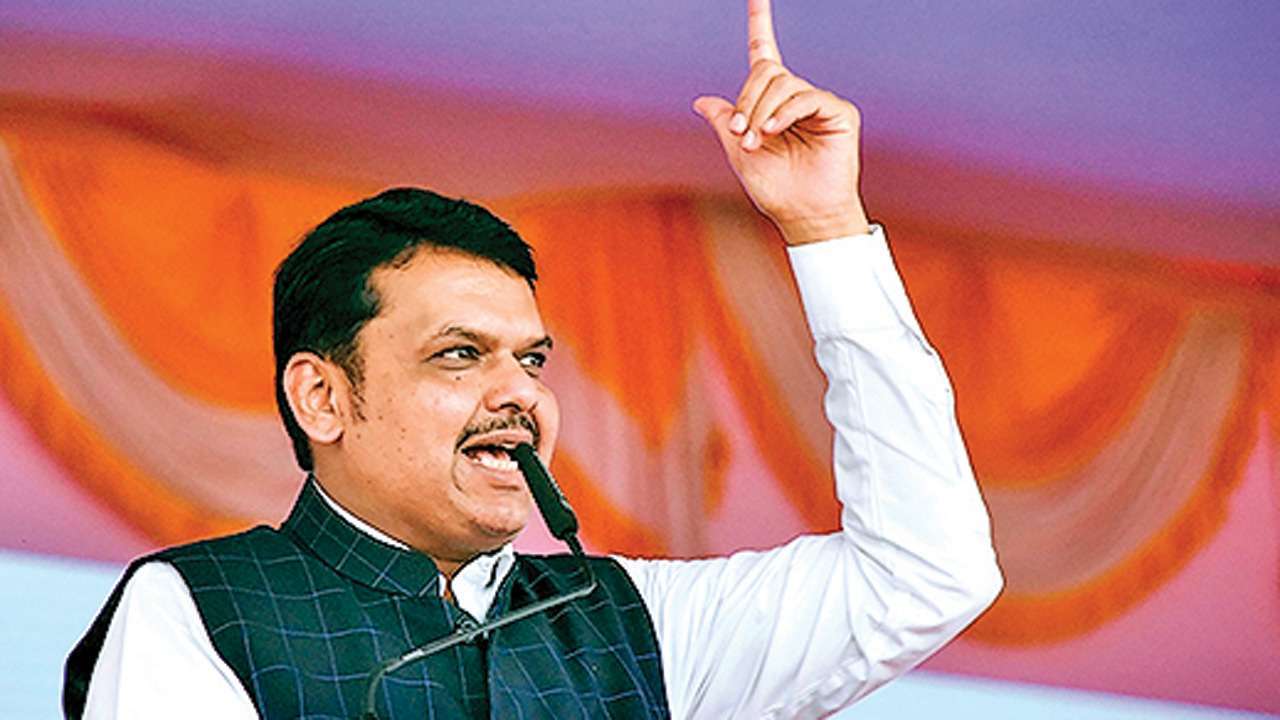 Written By
Updated: Oct 16, 2019, 09:14 PM IST
Devendra Fadnavis is only the second Chief Minister after Vasantrao Naik to complete his full term in office. His rise from being the Mayor of Nagpur to the Chief Minister of Maharashtra is a telling commentary on how meritocracy rules the wealthiest state in India, which also happens to be the second most populous state and the third-largest in terms of area. Even the first non-Congress government in the state, led by the Shiv Sena from 1995-1999 (the BJP was part of the coalition, but a junior partner then) saw two Chief Ministers, with Manohar Joshi being replaced by Narayan Rane, in the last year.
His achievements include the "Right to Services" bill, with 'Aaple Sarkar' online portal providing a total of 403 online services that benefitted over 14 lakh citizens; the 'Atal Maha Aarogya' camp that has proven beneficial to 24 lakh patients in the state; starting work on Metro routes of which 298km is in various stages of construction. He took major steps to decongest Mumbai, making Mumbai a "WiFi City" with over 1700 hotspots, installed over 5000 CCTV cameras to make the city safer, made 1052 police stations online, closing 11 toll nakas in the state and extended discounts to light motor vehicles on 52 toll nakas. Speeding up the process for the international airport in Navi Mumbai, he initiated projects to set up as many as 10 airports in the state in Tier-2 and Tier-3 cities. Fadnavis also ensured better connectivity, the allocation of funds for the Mumbai-Delhi industrial corridor, securing clearances for the "Chhatrapati Shivaji" sea memorial and the "Babasaheb Ambedkar Memorial" at Indu Mills, achieving the digitisation process of as many as 66458 schools, and ensured that 2750 MW of power capacity is added. He sanctioned 10 smart city projects, started work on the Bandra-Virar-CST-Panvel elevated railway corridor, kickstarted the 712 km Mumbai-Nagpur Samruddhi super expressway which will connect 24 districts of the state and set up the first automatic weather station in Dongargaon in Nagpur in 2017. These are only some of the sterling examples of how Devendra Fadnavis has made the "Minimum Government, Maximum Governance" model successful, his abiding work ethic. Most importantly, the rate of conviction for crimes has gone up from 9% to a staggering 52% and cyber labs have been set up in all districts of the state.
The pro-farmer Fadnavis government, which announced a farm loan write-off package of Rs 34,022 crore in June 2017 for all farmers with a Rs 1.5 lakh debt, has spent Rs 50,000 crore for farmer welfare in the last five years, as comparison to the less than Rs 20,000 crore in 15 years of the corrupt Congress-NCP rule. After 151 talukas were found affected by drought earlier this year, Fadnavis assured that more than 52 lakh farmers have received compensation of Rs 2700 crore under the Pradhan Mantri Crop Insurance Scheme. With a view to providing weather-related information and digital kiosks in all gram panchayats to farmers in real-time, the project "Mahavedh" has been made operational in all 2060 revenue circles in the state.
Under the 'Jalyukta Shivar Yojana', one of the biggest water rejuvenation initiatives in recent times, more than 16,000 villages across the state have become water neutral. Over six lakh works have been completed, which has created a water storage capacity of over 26.90 lakh TCM. Also, under the 'Galmukt Dharan Ani Galyukt Shivar' (salt-free dams and fertile farms) scheme, 3.23 crore cubic metres of silt has been removed from 5270 reservoirs, which benefitted as many as 31150 farmers. The 'Farm Pond on Demand' scheme has received the Prime Minister's award as one of the 10 best innovative initiatives, with over 1.37 lakh farm ponds having been created under the scheme. Apart from economic progress, one of the high points of the Fadnavis government is undoubtedly the sheer efficacy with which it passed the Socially and Educationally Backward Class (SEBC) bill, to live up to the promises made to the Maratha community.That Fadnavis himself is a Brahmin and still skillfully resolved the contentious Maratha issue, makes this achievement even more commendable, testifying him as political savvy in matters of realpolitik. The SEBC Act provides for 12% and 13% reservation in education and government jobs.
The 'Dr APJ Abdul Kalam Amrut Ahaar Yojana' is being implemented on a war footing in tribal areas to tackle the problem of malnutrition and anaemia and has already benefitted over 1.59 lakh pregnant women and lactating mothers. Maharashtra bagged the third rank in health index throughout the country. As part of the Bharat Net, Maha Net, which has already reached out to over 60% of Maharashtra's targetted villages, is a classic example of how robust connectivity will empower every single citizen to leverage on digital governance and digital economy. The Employment Guarantee Scheme, too, has been a huge success. Around 36.54 lakh families have benefitted through Women's saving groups.
To achieve the goal of 'Affordable Housing for All by 2022', more than 10.5 lakh beneficiaries have been registered under the Pradhan Mantri Awas Yojana (Rural) and 7.65 lakh houses have been built. Further, nearly 30000 km of rural roads are being upgraded in rural areas under the "Chief Minister Gram Sadak Yojana", with 8900 km of works being completed.
To sum it up, the spectacular "Maha Janadesh Yatra" by CM Devendra Fadnavis, which covered a distance of 4232 km, spread over 104 rallies and almost all the 36 districts in the state, was not merely a show of strength or a measure of the BJP-led government's outstanding "performance report card" in the last five years. The "Yatra" has signalled, in more ways than one, the unbridled popularity and excellent mass connect that Chief Minister Fadnavis enjoys, cutting across caste, creed, social, gender and demographic barriers if any.
(The author is an economist and chief spokesperson of BJP Mumbai)