Plea for justice | Support pours in after 65-year-old elephant was found dead due to alleged starvation and lack of proper care. Warning: Images are graphic in nature.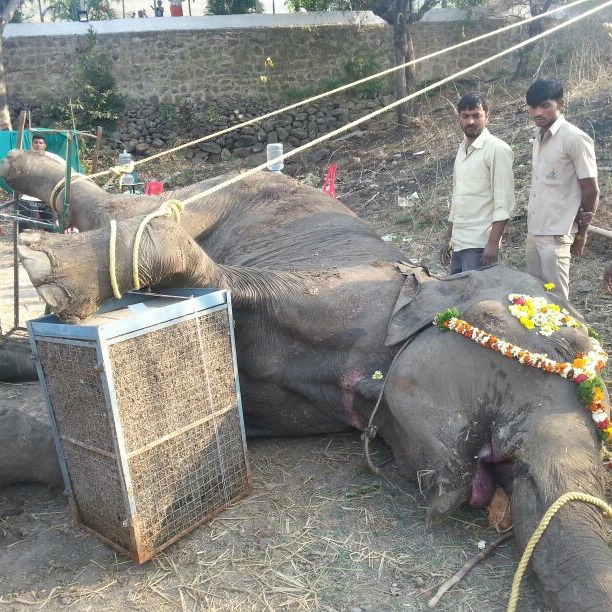 Pune: Irked with the injustice meted out on now dead pachyderm Poornima and the way her post mortem examination was carried out, animal rights activists and NGOs from city and across India have started a movement dubbed "Justice for Poornima" (JFP). The movement's mission will be to conduct a detailed investigation into the reasons for her death and take the case to the high court.
Asked on what would be the team's initiative, Manoj Oswal from Pune based People for Animals (PFA) said, "We will be collecting medical records from labs and vet clinics who treated her in the past 6-9 months to ascertain the cause of her death on basis of circumstantial evidence and submit a report to HC." The activists allege that the post mortem was conducted in an unscientific manner, in a bid to cover up the issue.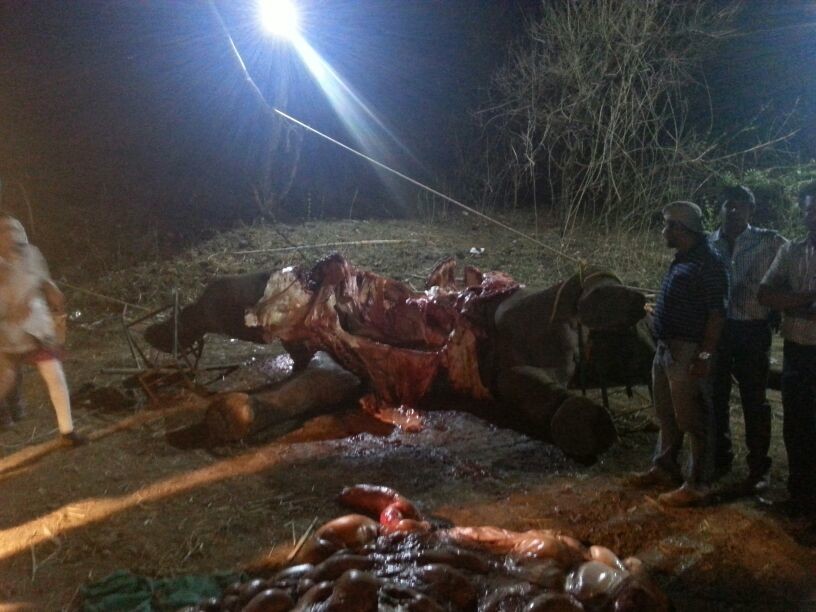 Lawyer Aseem Sarode, who is part of the JFP movement said, "The entire purpose of collecting evidence behind Poornima's cause of death was defeated as those who conducted the post mortem were not experts in the field but doctors on panel of forest department. The body parts were collected in a gunny bag, which shows their unseriousness concerning the autopsy."
Activist Oswal has managed to video shoot, parts of the post mortem procedure carried out on Poornima's dead body. "The disturbing flaws were that none of the doctor were wearing the gloves, masks or caps and are seen using their bare hands. The autopsy was conducted in the open, with people seen photographing the whole process. The post mortem was lead by the same doctors who had earlier treated Poornima," complained Oswal.
Meanwhile Milind Ladge, chairman of the school where the female elephant breathed her last denied any wrongdoing.
"We would spend over one lakh rupees every month on Poornima's food and medicine every month. Spot panchanama was not possible with manpower crunch and the city does not have facility to carry autopsy on such a huge animal," he said. He added that Oswal never took objection while he was present during the post mortem.
Related Reads:
Elephant Poornima allegedly starved to death in Pune
Animal lovers all over the world fume over Poornima's death.