Dna spoke to some from Pune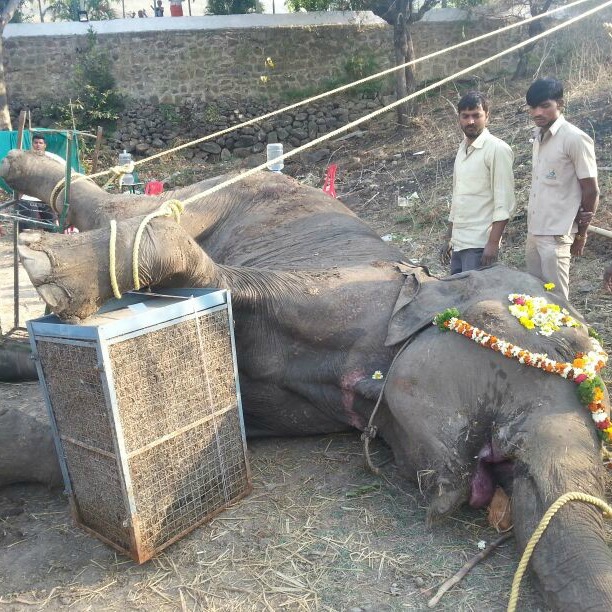 Pune: It was not a happy weekend for animal lovers in Pune, who woke up to the sad news of the death of the 65-year-old elephant Poornima. Angry animal-lovers shared their angst and unhappiness online throughout the day, with several people suggesting that the elephant could have been saved if appropriate steps had been taken in good time by the authorities of Aaryans World School in Katraj.
Speaking to dna, animal-lover Ankeeta Hajarnis expressed shock on the news. "If the school authorities could not take responsibility, they shouldn't have kept her in the first place. Or else, they could have taken help from hundreds of volunteers, who would have readily done something better," she said.
Another animal enthusiast, Harish Panchabhai, too believes that the school should have shown more sensibility in this whole episode. "It is very disheartening to see a school, that nurtures young children and teaches them about animals and environment, ignoring such an animal who lost its life. Asian elephants being an endangered species, this incident only highlights the negligence, our society has towards them."
"The society continues to be just a bystander, and doesn't come forward to offer help," feels Aashna Iyer. She said, "It was tragic that the elephant met with such an awful end. Only if some action been taken on time, probably it would have survived. The support from people might not just be sufficient to better such situations, but it definitely would be the first step towards bringing a change in the mindset of people".
Several animal activists and animal lovers took to social media to offer condolence about the gory and terrifying incident. One such tweet, along with the picture of Poornima clicked about a year ago by Prasad Salvi read, "Feeling sorry for what the elephant had to go through."
Poornima was scheduled to be moved out of Pune to Wildlife Rehabilitation and Research Centre (WRRC) in Bangalore for treatment on recommendations by Manoj Oswal, animal welfare officer who was appointed by the government to look into the elephant's case.
Earlier, Milind Ladge, chairman of the school, had sought the help of an elephant rescue shelter in Agra, but officials from the Animal Welfare Board of India and vets who inspected her suggested that she was too ill to be moved. Ladge had assured that Poornima was being supervised by vets and that doctors were working round-the-clock to bring her back to health so she could be taken to Bangalore.