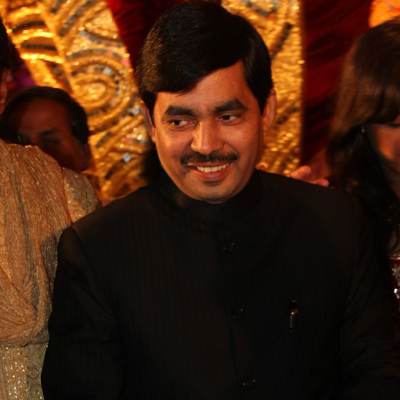 Defending the NDA government, Bharatiya Janata Party (BJP) leader Shahnawaz Hussain on Friday said the government is not pressurising anybody to quit from their posts. "The NDA Government is not pressurising anyone," said Hussain. "It is right that the government has changed at the Centre. The Congress has forgotten the treatment meted out to the governors appointed by the NDA Government. But our government is not indulging in this kind of practice," he added.
He also said that people who have already quit from their posts, have taken this decision on their own.
Further attacking the Congress, Hussain said, "Some people are making statements from Congress' side and are all the party ministers, and on the other hand they claim that they are sitting on constitutional position."
Uttar Pradesh Governor BL Joshi and Chhattisgarh Governor Shekhar Dutt have already quit from their posts. Pressure is being mounted on Kerala Governor Sheila Dikshit, Karnataka Governor HR Bhardwaj to follow the line. Apart from the governors, National Disaster Management Authority (NDMA) vice chairman M Shashidhar Reddy has also quit.
BJP defends move to seek ouster of NDMA head and members
Party spokesperson Shahnawaz Hussain said senior members and heads of the panel have to decide for themselves as the Prime Minister through whom their appointments were done is no longer in power. "When their Prime Minister is no longer there and they were appointed through him and they contested election and they did politics, then they have to take decisions about themselves", he said. Read more
How is Modi government's move to replace UPA-appointed officials in nation's interest?
The Uttar Pradesh governor being the first in the house of cards to resign, a number of governorsand other officials have demitted office after being asked to by the Home secretary. These governors who were appointed by the previous UPA government have made many question the intentions of the present NDA government. Read more
After Governors, now UPA-appointed NDMA Vice Chairman M Shashidhar Reddy, 5 members resign
After some Governors, it was the turn of Vice Chairman of the National Disaster Management Authority (NDMA) M Shashidhar Reddy and five of its members to resign after the new government asked them to quit their posts. Apart from Reddy, the members who have resigned are former Director General of CISF K M Singh, former Civil Aviation Secretary KN Shrivastava, Maj Gen (Retd) J K Bansal, former Director of Bhabha Automic Research Centre B Bhattacharjee and former Special Director of CBI K Salim Ali. Read more
NDA violating constitution bench judgement on governor's issue: Manish Tewari
Former union minister and Congress Party leader Manish Tewari, on Friday said the NDA Government is pursuing a policy of changing UPA-appointed governors and heads of statutory corporations, which is a violation of an order passed by a Constitution bench of the Supreme Court. "On the governors issue, the matter is absolutely explicit. There is a clear constitution bench judgement. A judgement delivered on the PIL filed by a member of the BJP, Mr.B P Singhal, whereby the court has said that you cannot remove Governors merely because they are politically inconvenient to the dispensation in office at the centre. Therefore, it is for the BJP and the NDA government to decide are they going to violate the spirit of the constitution bench judgement. If they do decide to do so, as to how democratic it is, now they have extended this further by ostensibly asking statutory corporations to step down, this is nothing else except politically motivated," Tewari told. Read more