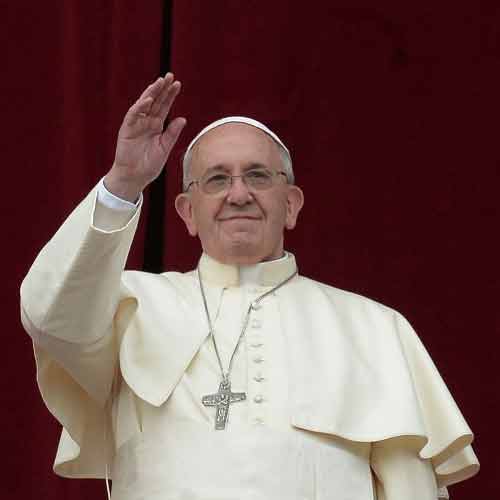 Pope Francis has topped Fortune Magazine's list of world's 50 greatest leaders.
The global list includes heads of state, nonprofit leaders, sports luminaries and CEOs.
According to the Washington Post, while Pope Francis tops the list, German Chancellor Angela Merkel took the second position.
Surprisingly, on the list that includes Pakistani girl shot by the Taliban, Malala Yousafzai, and Hollywood actor, Angelina Jolie, US President Barack Obama is nowhere to be seen.
The top ten greatest leaders from the list of 50 includes:
1. Pope Francis
2. Angela Merkel
3. Alan Mulally
4. Warren Buffet
5. Bill Clinton
6. Aung San Su Kyi
7. Gen. Joe Dunford
8. Bono
9. Dalai Lama
10. Jeff Bezos