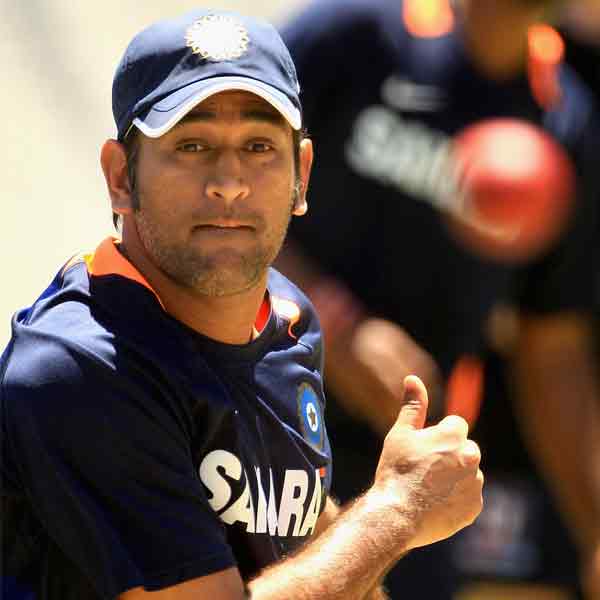 India skipper Mahendra Singh Dhoni today said it was the "same mistake" of losing wickets at crucial intervals which cost them the fourth one-dayer and handed an unassailable 3-0 lead to New Zealand in the five-game ODI series here.
"We committed the same mistakes when it comes to batting.
We lost wickets at crucial time, which has been the case so far in this series," Dhoni said after India lost the fourth ODI by seven wickets.
"But even then we were able to get close to 280-odd runs which I thought was good enough provided we bowled well on this wicket but that was not the case," he added.
Dhoni was livid with his fast bowlers and said the pacers gave too much width and bowled shot at the Seddon Park today.
"Right from the start, we gave away too many boundaries.
We gave too much width to the batsmen and the bowlers bowled quite short which meant that they could freely score off them.
It meant that we didn't start off well," said a dejected Dhoni after the Men in Blue couldn't defend 279 runs.
"The spinners bowled quite well and then the fast bowlers came back on and they again gave away runs freely, which meant that we weren't able to hang on to the pressure created by the spinners.
"It was a disappointing bowling performance from the fast bowlers. But the positive is that the spinners bowled really well," he added.
When asked particularly as to why he chose to take off the spinners after both Ravindra Jadeja and R Ashwin had bowled well in their initial spells of five overs each, Dhoni replied: "Given the way how the fast bowlers bowled in the first ten overs, I wasn't sure they would be able to keep the pressure on later. So I personally thought that it's important to keep the spinners especially Jadeja and use them later, when the batsmen might have to go for the big shots.
"But the way the fast bowlers bowled in the middle overs it meant that they never really had to play those big shots.
That was a crucial phase, where with the open fields we shouldn't have given away too many runs. But we were giving a boundary every over and we were not able to build any pressure," he said.