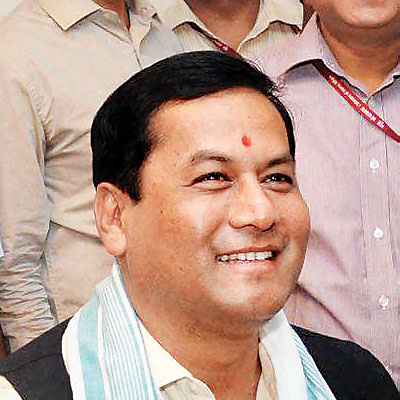 For Sarbanand Sonowal, India's new sports minister, the first day in office was similar to a cricketer taking time to settle down in the middle before hitting a boundary.
Forget boundary, even a single was difficult for this Member of Parliament from Assam's Lakhimpur constituency. "This is my first day in office. I need to understand my ministry first before making any comments," was all he had to offer to media.
But the new sports minister didn't waste any time in getting down to business. dna has learnt that Sonowal had a marathon meeting with the sports ministry and top Sports Authority of India officials. The meeting was attended by sports secretary Ajit M Sharan among others.
With Pakistan Prime Minister Nawaz Sharif's visit to India, most of the questions were related to resumption of Indo-Pak cricketing ties. Sonowal said, "We are always interested to develop good relations with our neighbouring countries," he said.
Earlier, Sonowal was welcomed by the sports ministry officials at his Shastri Bhawan office. He expressed his desire that more and more youngsters should be encouraged in rural areas to take up sports as a career. "I want the sports personalities to grow from our countryside. There is no dearth of talent and it's only a question of having the right policies to encourage our youth," said the 51-year-old minister.
Asked about his immediate priorities, if that includes bringing the Board of Control for Cricket in India (BCCI) under the purview of RTI, Sonowal sought time before reacting to such issues. "I will talk in detail about my future plan and action some other day. Let me first discuss matters with sports experts and sports personalities before making any comments," said Sonowal, who was president of All Assam Students Union from 1992-99 before being elected to the Assam Assembly in 2001.