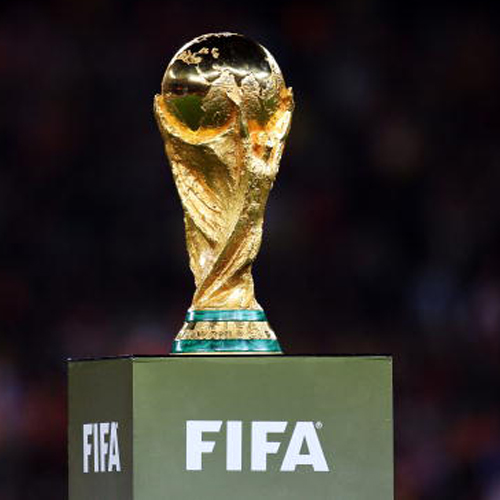 The Round of 16 stage of the FIFA World Cup is over. Here are some interesting facts about this stage.
Exhibit 1 – Round of 16
The World Cup is without an African team for the first time since 2006.
Algeria lost to Germany 2-1
Nigeria lost to France 2-0
The 2014 World Cup became the first in which only group winners advanced to the quarter-finals.
Group A topper – Brazil
Group B topper – Netherlands
Group C topper – Colombia
Group D topper – Costa Rica
Group E topper – France
Group F topper – Argentina
Group G topper – Germany
Group H topper – Belgium
Costa Rica is the only CONCACAF (Confederation of North, Central American and Caribbean Association Football) team still in the World Cup.
It has entered the World Cup quarterfinals – the first finals appearance in the country's history.
Despite not playing, Diego Lugano (Uruguay) and Óscar Granados (Costa Rica) received a yellow card on the bench. (Reason: Both of them had criticized the referee for the decisions taken by him).
Colombia progressed through to the quarter-finals for the first time in their history. They will face Brazil.
Winners of two of the eight Round of 16 matches had to be decided with penalties.
Brazil vs Chile
Costa Rica vs Greece
At the end of the Round of 16, James Rodríguez from Colombia is the leading goal scorer, five goals.
Lionel Messi (Argentina), Neymar (Brazil) and Thomas Müller (Germany) who were leading with four goals each at the end of group stages did not score a single goal in the Round of 16.
All the three are still in the race for the title of top goal scorer.
A total of 18 goals were scored in the Round of 16.
Till now goal scoring average has been 2.75 with a total of 154 goals scored.
Most goals scored by a team till now – Netherlands – 12
Lionel Messi has the most number of man of the matches (4).
Including the Round of 16 match against Switzerland.
A total of 32 yellow cards and one red card was given in the Round of 16
Most cards till now – 1 red and 8 yellow cards – Costa Rica vs Greece (Round of 16)
Till now average yellow cards per match are 2.84 with a total of 159.
Exhibit 2 - Quarter-finals
An overview of the quarter-finals starting Friday.
France vs Germany
Total matches played – 25 – 11 wins by France, 8 wins by Germany and 6 draws.
In the World Cup, both have played three times (France 2 – Germany 1).
Total goals scored – 83 – 41 goals by France, 42 goals by Germany.
Brazil vs Colombia
Total matches played – 25 – 15 wins by Brazil, 2 wins by Colombia and 8 draws.
They have never met in the World Cup.
Total goals scored – 66 – 55 goals by Brazil, 11 goals by Colombia.
Argentina vs Belgium
Total matches played – 4 – 3 wins by Argentina, 1 win by Belgium.
In the World Cup, both have played two times (Argentina 1 – Belgium 1).
Total goals scored – 14 – 10 goals by Argentina, 4 goals by Belgium.
Netherlands vs Costa Rica
The two teams have never met before.