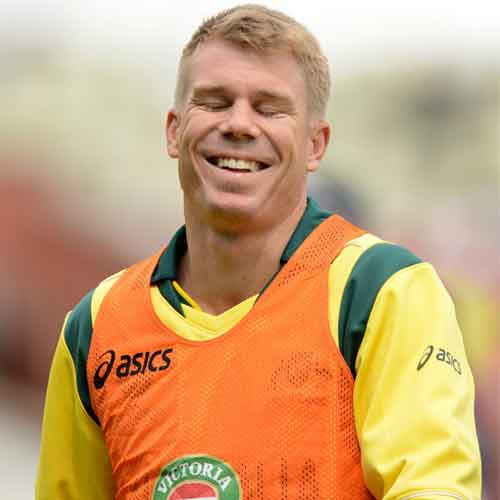 Speculations are rife that David Warner and his partner Candice Falzon are engaged and they are expecting their first child, after she was photographed wearing clothes to seemingly disguise a baby bump.
Sources revealed that only Warner's closest teammates knew about the impending announcement and Falzon had told friends and family at home of the news, News.com.au reported.
Insiders claimed that the details have been kept quiet because of a possible magazine deal being negotiated by their agent.
The couple began their relationship in September 2013, shortly after Warner returned from the Ashes tour in England.