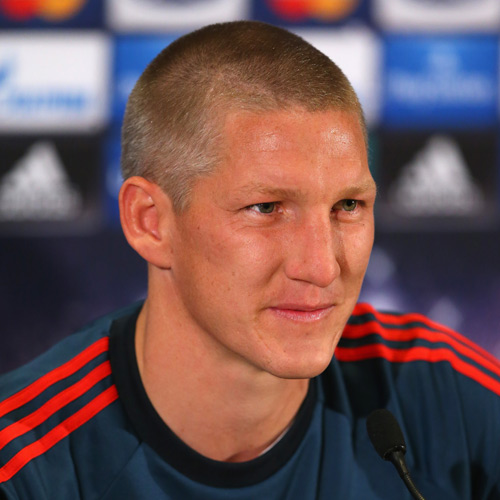 German champions Bayern Munich has reportedly refused to accredit two British tabloids for the upcoming Champions League quarter-final second leg at home to Manchester United over 'insulting' headlines referring to midfielder Bastian Schweinsteiger.
The midfielder, who was sent off after receiving a second yellow card for a foul on United star Wayne Rooney during Tuesday's 1-1 draw, was slammed as 'You dirty Schwein' and 'You Schwein' by the Daily Mirror and The Sun respectively.
According to Sport24, the European champions, who are enraged by the play on words ('Schwein' meaning 'pig' in German) has refused accreditation to reporters from both the tabloids for next week's return leg at the Allianz Arena.
Expressing their indignation, the Bavarian giants stated that they do not accept this kind of reporting and condemned the headlines as 'disrespectful, discriminatory and personally insulting'.
A UEFA spokesperson said that Bayern had acted according to the rules as 'the home club manages the requests for accreditation' and has the right to turn down any applications.