Google may finally be offering protection of sorts from added charges due to the accidental download of paid apps, with a "require password" option for its updated Google Play app.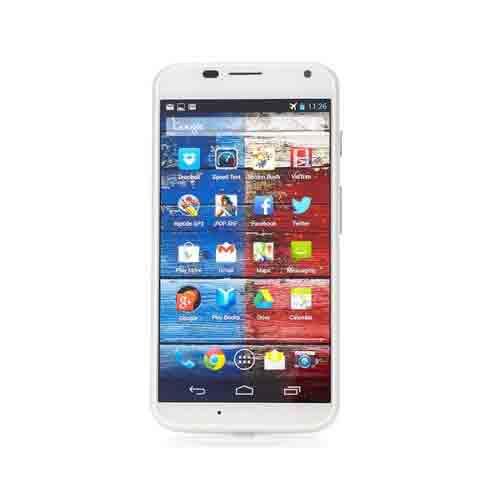 Google may finally be offering protection from added charges due to the accidental downloads of paid apps, with a "require password" option for its updated Google Play app.
Enthusiast site Android Police said Google Play Store 4.6.16 also features an updated User Interface (UI), and forced self-update.
Previously, the app could only be set to require the password after a 30-minute window expired. This new setting can help prevent unauthorized purchasesthereby providing security.
"(W)e now have a new option to always require the account password for purchases, not just once per 30 minutes. If you have kids, you should probably turn this on now," Android Police's Artem Russakovskii said in a blog post.
He cited an instance where a mother sued Google after her child bought $66 in in-app purchases from an Android game.
The improved Play Store also makes it easier to reach the settings and help menus; the "Auto-Add Widget" function has been renamed to "Add Icon to Home Screen"; and it is possible to update the Play Store app itself.
The newest version of the Google Play Store is 4.5.10. Google is pushing the improved software out to devices now.
Russakovskii mentioned that the Play Store can self-update when the user taps the Build version in the settings.
Accoding to the instructions, after checking off the password box, users will be asked to enter the password before making the next purchase on Google Play. After signing into their accounts, users will be able to make purchases on Google Play for 30 minutes without having to re-enter their passwords. After 30 minutes or more, users will be required to sign into the account again to make further purchases.
If users previously set up a PIN to protect purchases on Google Play account, password protection will update that feature with added security by enabling the use of users Google password.
Apple iStore rolls out security features too:
Apple, too, has introduced new warnings on its devices to prevent people from making accidental in-app purchases.
The pop-up warning was introduced recently in a new update to the iPhone's operating system iOS to help protect users from mistakenly spending money through their phones and tablets.
Many games, applications and productivity tools on the App Store have components that may be purchased after the initial download by entering password details into the application.
After the validation is entered, users can make further in-app purchases for up to 15 minutes without re-entering their credentials.
How to set up password protection for purchases on the Google Play Store app:
1. Open the Google Play Store app.
2. Touch Menu > Settings (depending on your device, your Menu icon may look different).
3. Under "User controls", check the box Checkbox next to Password – Use password to restrict purchases.
4. Enter your password when prompted.
Also read: Google to hide stored passwords to beef up security