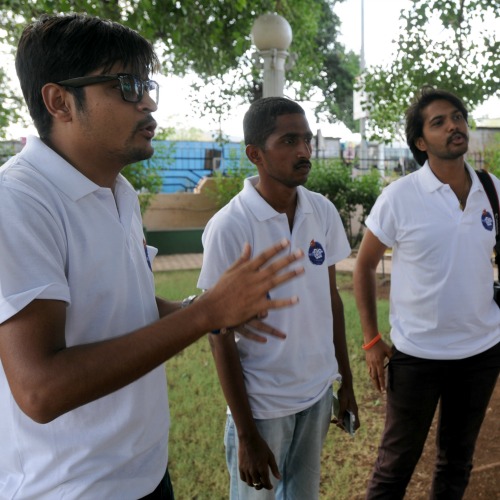 Pune: For devotees who cannot take part in this years Sant Tukaram Maharaj Palkhi for various reasons need not miss out on the spiritual experience. They can participate in a virtual dindi on facebook.
A group of enthusiastic professionals from Dehugaon in Pune have started a virtual dindi (Facebook dindi), wherein devotees will get constant live photo and commentary updates of the Sant Tukaram Maharaj Waari, from its starting point till it reaches its destination Pandharpur.

One who is looking after the page administration of the project, Swapnil More, is an IT professional working in Mumbai and says he is the 11th descendant of the poet saint Tukaram Maharaj. "Our aim is to bring our thousand-year-old palkhi tradition to the whole world using social media. Those who cannot participate physically can now be part of our virtual dindi and continue the tradition," he said.
The virtual dindi was first conceptualized and started in April 7, 2011, with the name "Facebookaranchi Dindi", but this time said More, they are bringing it in a new avatar. "We have relaunched it with a new page design and logo. The page already has over 1.28 lakh likes since it started and in the last two weeks itself it has been liked by over 5 thousand people." He added that it is their attempt to reach all the ardent devotees of Sant Tukaram Maharaj.
Waari is a holy pilgrimage in Maharashtra and the participants in the Waari are called 'Waarakaris'. A Dindi is a small group of waarakaris in the Waari. All dindis combined is called Waari. This year the Sant Tukaram Maharaj palkhi, is going to start from Dehu on Thursday, June 19 and reach Pandharpur, on Tuesday, 8 July.
For Facebook Dindi logon to: https://www.facebook.com/TukaramMaharajDehu