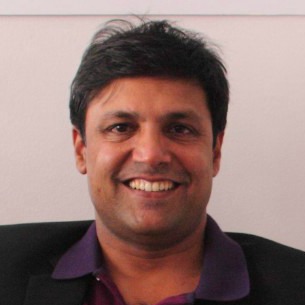 Seventeen years in the field of training and development, Avinash Bartakke, founder director of city-based Neural Space, was the first to start a cognitive skill training company in the city. His team has helped many children and adults over the years perform well at school and in life. The ability to focus, concentrate and pay attention is a key mental ability that plays a vital role in life, especially in the student years of an individual. Talking to Avinash Bartakke, makes us understand the attention issues and how early detection can go a long way in helping children perform well at school and life in general.
What is child Attention Deficit Disorder (ADD) and Attention Deficit/Hyperactivity Disorder (AD/HD)?
Actually, it depends on whom you ask. The medical industry says it's a physiological condition that responds well to drugs. Psychologists say it's a behavioural disorder that responds well to some combination of medication, counselling or coaching. The educational industry says it's a condition that causes disruption in "normal" classrooms, and is best treated by separating the student into special education classes.
What are the symptoms of ADD or AD/HD?
Symptoms that might lead to an attention deficit hyperactivity disorder diagnosis include difficulty with attention to detail and easily distraction, leading to careless mistakes and messy work.
Inability to focus on tasks or activities and frequent shifts from one uncompleted activity to another. Frequent shifts in conversation, not listening to others, not keeping one's mind on conversations, and not following details or rules of activities in social situations. Other symptoms are procrastination and disorganised work habits, forgetfulness in daily activities, fidgeting while seated, getting up frequently to walk or run around and difficulty playing quietly or engaging in quiet leisure activities.
What is the truth about ADD and AD/HD?
A whole host of scientific, psychological, and medical opinions exist concerning the exact cause and definition of ADD. Definite criteria have been adopted by the American Psychiatric Association (APA) to
diagnose the condition. This criterion is not really a diagnosis, but rather a behaviour rating system to classify students so that they can receive treatment from one of the industries above. Child ADD and AD/HD is more frequently diagnosed when children are between the ages of six and 12.
What is the most effective treatment for ADD or AD/HD?
Genetics, environmental stress, diet, physical issues, and cognitive weaknesses can all play a part. The pervasive treatment choices of medication or special education programmes are not the only effective options you have.
A review of diet patterns and stress levels at home can suggest simple changes that can make a difference. One powerful option that should be checked out is cognitive testing and training. Cognitive skills are the underlying mental skills everyone uses to listen, read, attend, remember, associate, process information, and plan. Weaknesses in these skills translate directly into difficulty and frustration in school, work, and home.