Streams from affected area flowing into water bodies used by nearby villages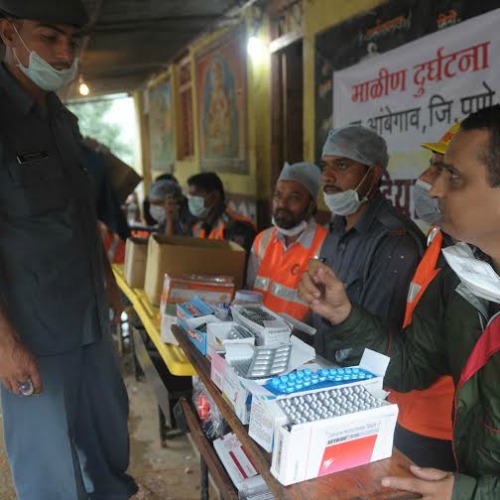 Pune: After a brief halt, the rains again lashed Malin village creating hurdles for the rescue work. Worse, it is now posing a danger of epidemic in the nearby villages.
Medical practitioners have claimed that bodies buried under the debris are decomposing and due to the rainwater, there is a danger of bacteria getting mixed with drinking water and this can spread epidemic.
Doctors have issued an alert to 10 nearby villages and appealed to villagers to boil water before drinking. Apart from that the district administration is also carrying out fumigation drives in nearby villages.
Monday proved to be a difficult day for rescue teams as it rained incessantly in Ambegaon Taluka. Water streams could be seen flowing down into the river. Water streams were also flowing from the disaster site of Malin where bodies are still under the debris and getting decomposed.
Medical practitioner Pramod Bankhele, who has been treating survivors at the primary health center in Adhiware village, told dna: "The danger of epidemic is not so much at Malin village as we have taken enough precautions for it. However, the water which is flowing from the disaster site and mixing with the other water can carry harmful bacteria with it. If the nearby villagers use this water, they can fall ill. Therefore, we have issued alert to nearly eight to 10 villages."
Bankhele also said, "With the help of district administration, we are carrying out a fumigation drive and we are also chlorinating the water bodies from where water is supplied to these villages."
District collector Saurabh Rao on Monday stated that there is a need of working on a plan on landslide management for Pune. Rao said, "The Geological Survey of India has already undertaken a survey of the area and we have given alerts to some villages where there is danger of landslide. We have also deployed the staff in those village; however, no shifting has been done so far. Before Malin, there was never a such big landslide in Pune but on the backdrop of this tragedy, there is a requirement of a management plan."