For your eyes only | Doctors say that with mercury soaring high, exposure to sunlight may cause variety of eye allergies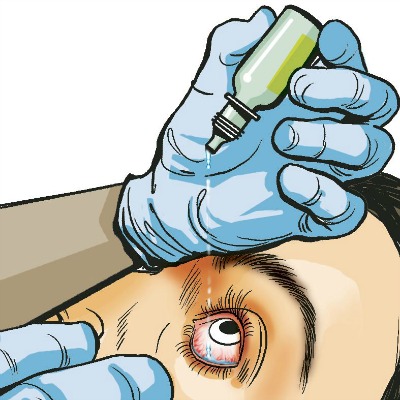 Pune: As the mercury level rises, your sensitive eyes need to be protected the most. According to ophthalmologists, hazards to your eyes increase tenfolds during summers, and the heat can cause several eye-related problems. What happens to the eyesCamp-based Ophthalmologist and eye surgeon, Jeevan Ladi suggests that children and adults are equally affected by the weather, as the warmer months can bring in a variety of allergies.
"The major issues continue to be dryness of eye, sore eyes, allergies, viral infections such as conjunctivitis and spring catarrh", said Dr Santosh Bhide, a Shivajinagar-based ophthalmic surgeon and contact lens specialist. To start with though, you will have to keep a check on various symptoms which includes redness, swelling, dryness and intense itching.
Causes and symptoms
People who have spend a lot of time outdoors and work or travel in the sun are more prone to eye-related issues. In most cases, allergic problems and dryness is a result of the evaporation of natural tears of the eyes. Moreover, the decline in healthy eating habits undermines people's immunity, causing another set of diseases. Dr Aditya Kelkar, consultant eye surgeon at NIO suggests that even the public places such as swimming pools and social events including marriages and parties which people frequently attend in this month act as thriving grounds for allergy-causing germs.
"People don't realise, but even if one is over-exposed to air-conditioned rooms, it can lead to dryness in the eyes and consequent troubles", says Bhide.
Measures and precautions
When it comes to eye problems, every eye-specialist, regardless of the nature and degree of the problem, strictly suggests to abstain from self medication. According to experts, its hazardous to treat problems on the basis of past experience or knowledge. "Many a times we see patients who have self-diagnosed and medicated themselves. In worst case scenario such risks might even prove dangerous, like administering anti-allergic drops and medicines containing steroid. It may even lead to cataract and glaucoma", warns Kelkar.
However a common suggestion from all experts is the use of UV-protective sunglasses and glares. These protect not only against the scorching summer heat, but also dust and pollen grains that are notorious to cause allergies. "Securing the eyes in every season depends on how much screen time one is exposed to", says Ladi. He suggests the basic rule of 20:20 — after every twenty minutes you should look away from your computer/television screen for twenty seconds of relaxation.