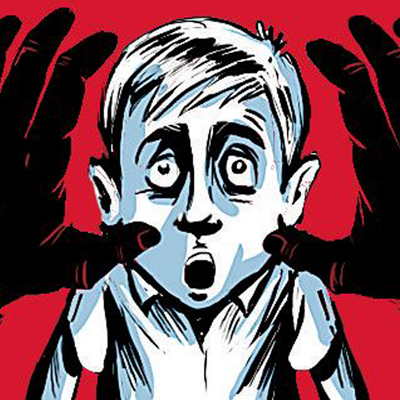 Pune: Do you believe that only your daughter is at the risk of facing child sex abuse, and your young boy will get away easy, because of his gender? Think again. While many parents feel that their younger male children are not vulnerable to sexual abuse, counsellors say this is not entirely true. Up to the age of 14, both girls and boys are equally prone to such abuse. It is only post puberty, that girls are more susceptible to sexual crimes, as compared to their male counterparts.
"Younger boys are also abused and molested, as much as younger girls. They show general signs and symptoms of abuse such as abnormal behavior, withdrawal from society and physical injuries. Schools, as well as parents should educate both the genders on what sexual abuse is," child psychiatrist Bhooshan Shukla said. He added that parents must understand that most of the child abusers are not gender biased and that they are sexually excited by any child. Kids that are 4 or 5 years old are not sexually developed or matured, thereby putting both boys and girls at an equal risk.
Yajyoti Singh, a child councillor adds, "Nowadays, cases of male child abuse is growing radically. Young boys, generally in the age group 6-12 years, are at a larger risk. Parents do not take the same precautions for their sons as they do for their daughters, leaving them alone at home. In most cases, liftmen, watchmen and other such people are the ones involved in these acts." She added that older boys sometimes bully younger ones, to the extent of sexually abusing them. Boys do not communicate as easily as girls, and they do not share such incidents openly. Hence, parents should be more careful with their male children.