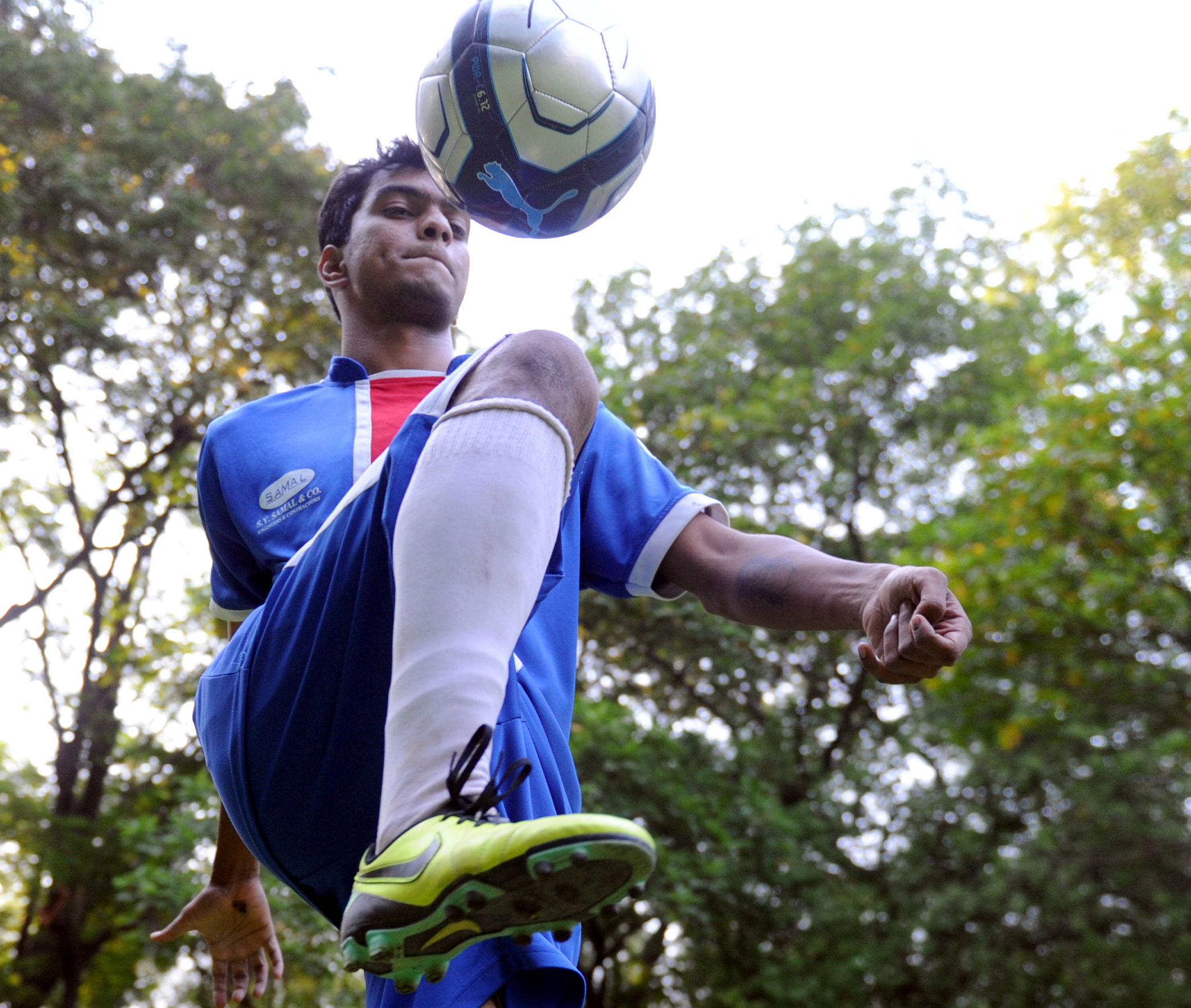 Pune: From a near distant dream to actually getting back on the football field, city's Christopher Monserrate had defied all odds.
"I was in a hurry to get back home and tried to overtake a truck. But that was my last memory," recalls Christopher as he informed about the accident.
Christopher joined the local football team Commandos FC eight years as a striker. A head on collision with a car in March 2009, left Christopher in the ICU for two weeks. The impact was unimaginable, with 60 stitches, two skull fractures, internal bleeding of the lungs and an operation on his leg, left him in the hospital for around three months.
With this, he thought his aspiration of becoming a professional footballer was crushed.
Survival of the fittest always made sense for him, and this indeed helped him get back on his feat.
"The doctors said it would take me a few years before I could ever play the way I used to," said the 23-year-old footballer.
His love for football helped him overcome the trauma and against all odds, Christopher was back with a bang within just six months.
"Football is my passion. I just couldn't digest that was wasn't there on the field. My biggest help came from God and my family. They helped me overcome my initial fears and I went out on the field," he said.
Even though as a striker, speed was his main downfall, he still managed to pick himself up.
Start of something beautiful
The only thing that the accident took away from him was his fear. With a new life that he was given, Christopher along with four his friends, who suffered from ACL (anterior cruciate ligament) and hadn't been able to play for any major tournament for almost a year wanted to start a team. This was how an interparish team, DMW (dead men walking) was created in.
The team was started by Christopher, Craig Pereira, John Barretto, Robin Arokiya and Lionel D'silva in 2010.
"I joined forces with my brother Joshua and his friends to start this team. DMW has won almost all the tournaments it has taken part in since then," he said with pride.
Future plans
Since the accident in 2009, he has come along way. "My biggest struggle was to be better than what I was and along the years, and I have silenced everyone's doubts," said Christopher, who also works as a programme coordinator.
After his accident, with his help, Commandos FC has moved to a first division team and are close to joining the super league.
Talking about the football scene in India, he said, "It is really unfortunate that despite having such a huge population, we are unable to make it to the top 100 teams in the world. We have the talent but lack infrastructure." he added
Know the player
Name: Christopher Monserrate
DOB: July 5, 1990
Position: Striker
Teams: Commandos FC, DMW( Inter parish)
Ultimate dream: To be a successful football player
Looks up to: Aaron Ramsey (Arsenal)