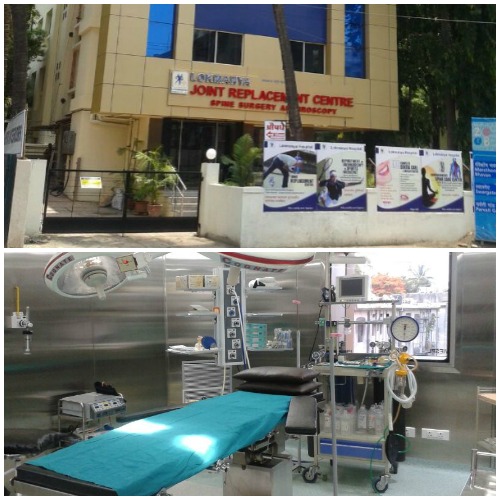 Pune: Inaugurating their third hospital in the city, Lokmanya Group of Hospitals have started their dedicated orthopaedic boutique Hospital in Mitra Mandal Chowk, Swargate. The new hospital is aimed at providing healthcare services specialising in Orthopaedic and Joint replacement treatment.
The inauguration ceremony comprised of a health fair organized for the senior citizens followed by an informative discussion by Dr. Narendra Vaidya on 'How to prevent Arthritis' and ending with a music recital by famous vocalist Anand Bhate.
Dr. Narendra Vaidya, Chief Executive Medical Director LHPL and Chief Joint Replacement & Spine Surgeon said, "Unlike other hospitals, our special focus would be on healthcare for geriatric patients. Generally in big corporate hospitals these senior citizens, whose orthopaedic problems are severe, get overlooked and our focus would be to help them. Besides we would bring our experience of emergency medical services to the city."
At this Hospital, treatment for the entire range of orthopaedic and spine disorders through joint replacements, spinal surgery, sports medicine, arthroscopy, advanced physiotherapy, trauma and rehabilitation is provided. The hospital has 'modular operation theatre with hipa filter and laminar air flow' equipped with the latest and the most advanced robotic technology.
Treatment will be given using latest and advanced technology like Computer Navigated Joint Replacement surgeries, coblation and laser guided surgery for various spinal problems and backache. The dedicated Sports Medicine department will treat the emerging and budding sportsmen. The advance physiotherapy treatments and rehabilitation services are available here to help trauma patients.