His brother and his wife did not pass on the information to the police.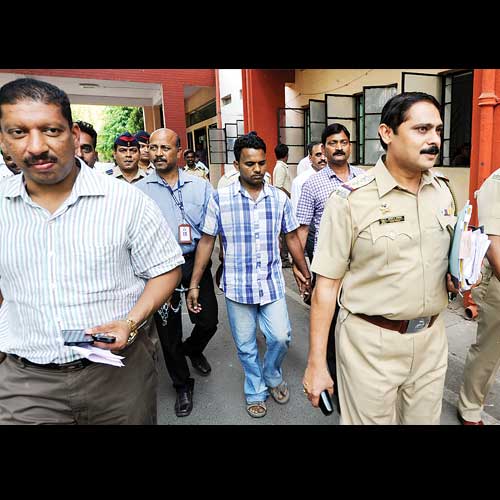 Yogesh Ashok Raut, alleged rapist-murderer of Synechron techie Nayana Pujari, who almost managed to get away with the crime by escaping from the police custody, was in Pune while the police claimed that they had launched an all out manhunt for him.
During interrogations, Raut who had escaped from the custody in 2011 told the police that he returned to Pune and met his family in Baner area some two months ago.
Now the police say they did not come to know about this because neither his brother or his wife had passed the information to them. The crime branch is also contemplating to lodge a complaint against those who have helped Raut to remain at large for over last 18 months.
Speaking to dna, deputy commissioner of police (crime) Rajesh Bansode said, "We have decided to lodge a complaint against those who had helped Raut while he was on the run. We have identified the people who helped Raut and they will be arrested soon."
A senior officer from the crime branch who did not want to reveal his identity, told dna, "Raut was constantly in touch with his family members. He used to call them on their mobile phone from telephone booths and used to get information about the line of investigations being followed by the police. Some three months ago, Raut had called up one of his family members and told them that he will be coming to Pune. Accordingly, his family members had gone to meet him. They chose to meet at Baner because it was quite far from their house."
The police officer also alleged that some policemen had received a tip-off but they failed to act on it.