Special judge Dhote finds no chance of sole convict's reformation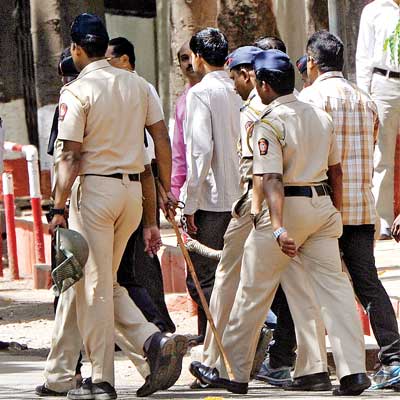 In his 280-page judgement, special judge NP Dhote categorically stated that the German Bakery (GB) blast was an act of terror and a crime against humanity.
Reasoning on why he awarded the death sentence to Mirza Himayat Baig, the sole arrested accused in the case, the judge minced no words saying, "I am of the view that there is no chance of his (Baig's) reformation and he is also a threat to society."
Dismissing pleas by Baig and his lawyers for mercy, judge Dhote observed in his judgment, "The submission made by the accused are not the merits and demerits of the case and so have no bearing at this stage of the case."
He said, "The court has already come to the conclusion that accused Baig was part of the conspiracy which was executed by the way of explosive at GB. He has been held guilty for the conspiracy.
From the proven circumstances it is established that the accused also participated in the terrorist act of causing the bomb blast leaving several innocent Indian and foreigners nationals dead and injured and even of the victims' families who lost their beloved to miserable lives for their remaining life. Undoubtedly, the present crime is also against the humanity and committed to undermine the image and security of the country."
He said, "The crime is committed by use of explosive, which by all means attributes to the knowledge about the destruction it would cause. As seen from the proven circumstances, accused Baig is greatly influenced by the ideology of terrorism and made his calculated moves in giving effect to the conspiracy of the terrorist act. I am of the view that there are no chances of his reformation and he is a threat to the society."
"It is clear that the aggravating circumstances carry far more weightage as compared to the mitigation circumstances. The mitigation circumstances get completely shadowed by the aggravating circumstances. From the proved circumstances, the offences fall under the category of rarest of rare case. In the wake of proved facts and circumstances of the case and taking into consideration the observations made by the honourable apex court, the only punishment for Baig is that of death penalty."