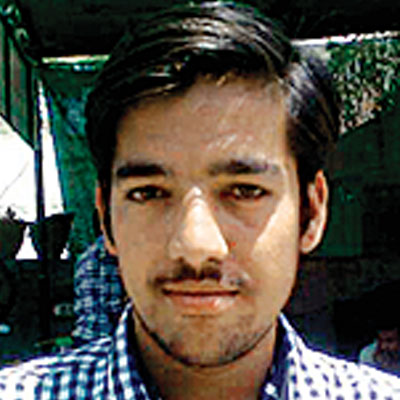 Some of the traders who have downed shutters in protest against the local body tax (LBT) are ignorant of what it is or how it could affect business. Sahadev Gaikwad, owner of Auto Spot, a garage in Aundh, who has kept his shop closed from April 1, explains LBT as 'Labour Business Tax.'
Ask him why he is protesting against the tax, and you get gibberish. "LBT will lead to inflation. Consumers will get goods at a higher rate. We will have to recruit new people to keep the accounts of the business. Everyone is asking us to protest," he said. The last part of the answer tells it all.
Jitendra Chitar, owner of Sati Matak, a furniture shop at Dange Chowk seemed less pretentious. "I honestly don't know much about the implications of LBT. But I have kept my shop closed or else there are chances of activists walking in and forcefully doing the same," he said.
His friend, Ratan Purohit, whose shop Maruti Mangal Kendra, sells old utensils, said, "I do not think LBT is levied on us. But I have to keep my shop closed or else miscreants will force us to pull the shutters down."
Sushil Shukla, a vegetable vendor in Hadapsar, said, "Everyone told me that with LBT, we will have to pay more to buy goods. This is injustice. I will open my shop when everyone does so."
President of Pune Merchant Chambers Ajit Setiya said the onus lies on the state government.
"Whenever the government brings in a new law, they publish it as a government resolution (GR). But that is not
sufficient. Though we have held meetings in our capacity to explain the tax, the state government can do a better job in this regard," he said.
"If we find shops open, we explain to the shopkeepers the implication of LBT. We leave it to them whether they want to participate in the strike," he added.
soumabha.nandi@dnaindia.net
BOX
Past agitations with dashes of ignorance
Lokpal Bill: When the nation was witnessing lakhs of people agitating to push the Lokpal Bill, Aruna Roy, member of National Campaign for People's Right to Information, told the media, "Jan Lokpal Bill, I challenge you, is not understood by most people." She might be true. Niketan Tidke, a collegian, who was part of the protests held in the city, said, "Lokpal will help eradicate corruption." Ask him how and he said, "That will be understood once it's passed." He does not know the present status of the bill.
Vishwaroopam: Though there were hardly any protests in the city, people nationwide protested against the content of the Kamal Haasan starrer, even before it was released, even before they saw it. "Now-a-days an issue becomes a non-issue and vice versa. I am sure people protesting against Vishwaroopam hardly knew what the movie is all about," said Anjum Inamdar, president of Rashtriya Premi Samiti, who is also part of Bharat Mukti Morcha.
@AwSomNandi