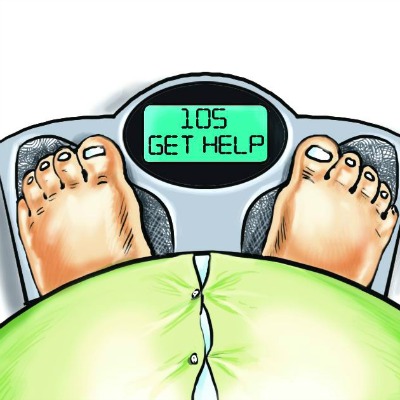 Pune: Summers may be the best time for a weight loss plan however doctors claim that you might be risking your health while being on the quick weight loss plan. While you are on your toes to shed those extra pounds, crash diets may put you at an increased risk of heart ailments and protein deficiency diseases. Also, repeated routines of crash diets may lead to endocrinal diseases like thyroid disorders.
Nutritionists say that majority of the people go on a strict liquid diet during summers which helps them to lose weight while not having to put in much efforts as the hunger pangs are controlled by the increased water intake. However, the results are temporary and damage the health in the long run.
"Liquid diets are on an upward trend during summers as it promises quick weight loss by restricting the calorie intake. The weight loss instead is temporary and one tends to gain back double the weight lost in less than two weeks post the diet. These fad diets also puts you at an increased risk of protein deficiency diseases. In a liquid diet the protein intake is minimal which keeps fluctuating your blood pressure and blood sugar levels. This can lead to hypotension and diabetes in the long run," said Lavanya Parthasarathi, nutritionist, Jehangir hospital.
In addition to that, doctors also claim that crash diets are extremely harmful to the heart and can cause heart ailments in the long run.
"Rapid weight loss slows down the metabolism leading to future weight gain. It also deprives your body of essential nutrients which can weaken your immune system. Lack of carbohydrates and nutrients in the diet can cause hypoglycemia, a condition in which the blood glucose level goes down, which can also cause heart palpitations and cardiac stress which is triggered during summers," said Dr Abhijeet Lodha, General physician, Ruby hall clinic.
Meanwhile, dietitians say that repeated routines of crash diets may lead to endocrinal diseases.
"While achieving a bigger target for weight loss, patients tend to go on prolonged crash diets to lose more weight faster. This excessive dieting affects the endocrine system due to excessive starvation. It increases thyroid sensitivity and low metabolism leading to thyroid disfunction," said Dr Geeta Dharmatti, president, Indian Dietetic Association, Pune.
Lose weight safely and sensibly
The best weight loss plan is by setting achievable targets in an adequate time.
An ideal diet would focus on dropping half to one kilogram per week.
Exercise regularly.
Have a balanced diet comprising of all the nutrients.
Limit saturated fat and sugar.
Have fruits and vegetables, lean meats and fish and whole grains.