Pune: When the family of three was attacked at isolated spot of Mumbai-Pune Expressway, it was the petrol pump staff who was first to help the family. Recalling the horror, petrol pump staffers told dna, "The helpless man was crying for help. We tried to chase the robbers but they vanished into the dark."
A day after Amit Mali, his wife and daughter were attacked near Taje petrol pump on the Expressway, team dna visited the spot and interacted with the petrol pump staffers who had rushed to help injured Mali family. The staffers told dna that seeing Mali's condition, they sensed that there was something wrong and they only accompanied him where his car was parked.
Mahesh Salunke, 30, petrol pump worker said," I saw Amit running towards his car, I followed him and saw that he was looking at his car and crying for help. I ran along with my friend and saw that there were four people who were running away with iron rods in their hand. As it was pitch dark I was unable to see their face."
Salunke added, "It was shocking to see that his wife was hurt badly and his daughter was crying, we called the Kamsheth police station and asked them to send police force and ambulance. In the meanwhile Amit left from the spot."
Related Read: 'Cops didn't respond, people refused help' , says family that got beaten up on Mumbai Pune E-way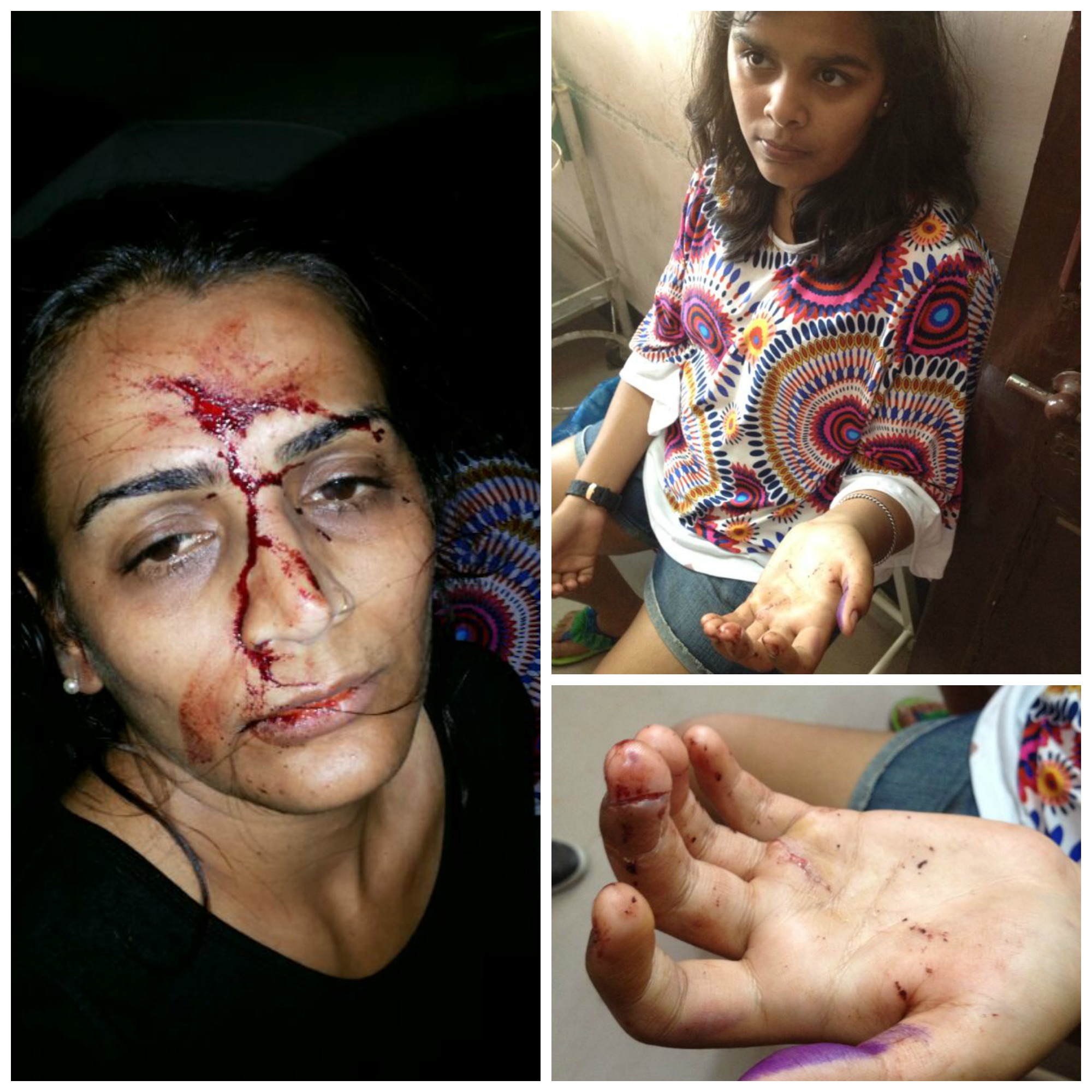 Pandharinath Sathe, 34, petrol pump worker said,"As there was less rush during the night time I was sitting and listening to music when I saw a man running towards the e-way. I thought he has robbed something and he is running away. After I followed him I saw he was running towards his car."
Sathe added,"I also went till the railway tracks to see if we can find anyone there but it was too late as the robbers had escaped by then. I asked him to wait until the local police do not turn up however as his wife was bleeding profusely he decided to leave from the place for medical treatment."
The manager of the pertol pump, Anil Wayal, 45, said, "I have recently joined at this location after the incident took place I checked with my staff and they told me that as there are couple of villages in these areas who are involved in these kind of robberies. On average one small incident of robbery takes place in the area. If the couple would have stopped at the talegaon food mall which is about 10 kilometers from here they would not have fallen into trouble."
Related Read : Why you should think twice before halting on the Pune Mumbai Expressway