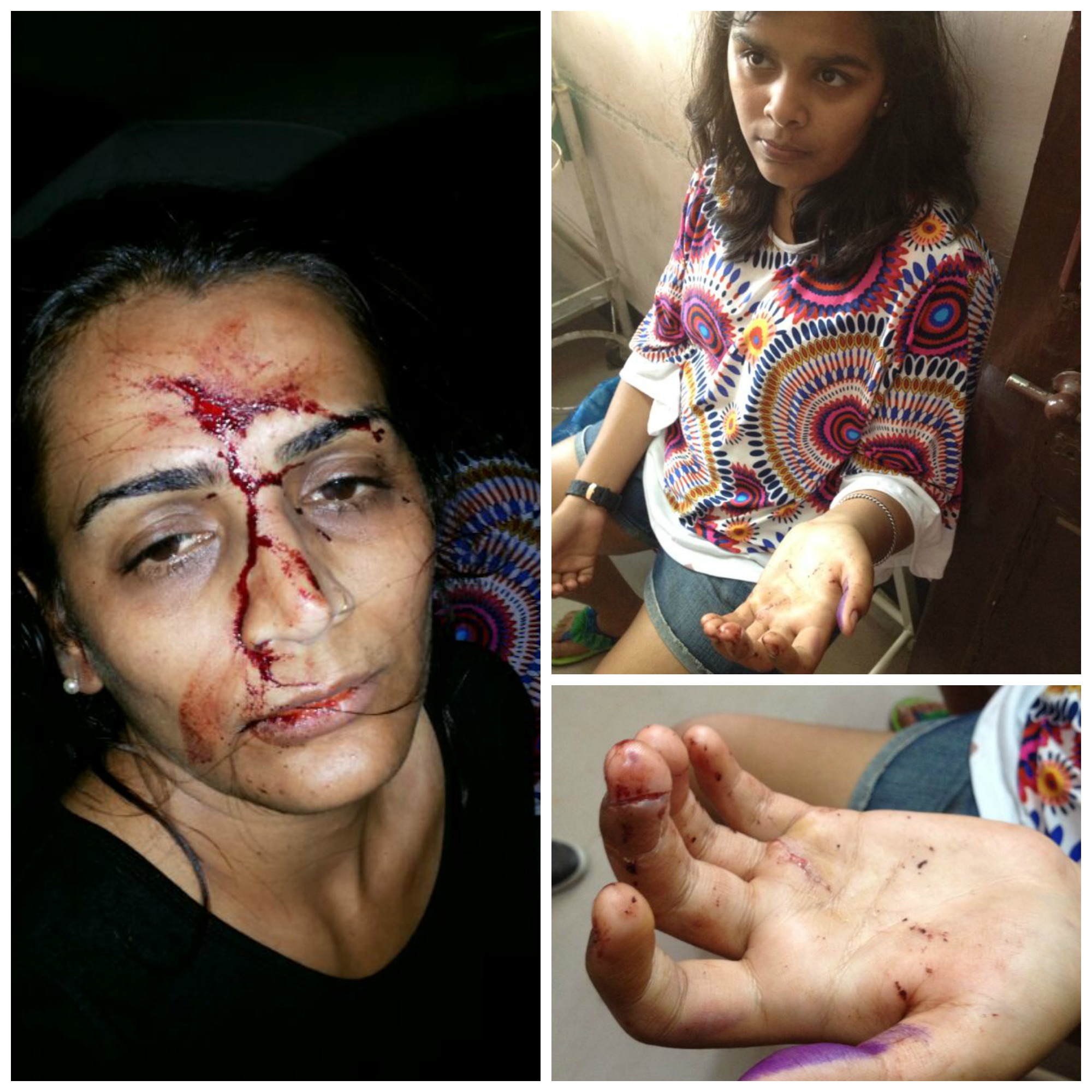 More than 24 hours after the four unidentified robbers hit and robbed mother-daughter of Pune's Mali family returning back to city from their Thailand trip, husband Amit said their 13-year-old girl is not getting sleep. A day later, Amit and his wife recalled shocking details including the fact that despite repeated calls, police control room didn't respond.
"After the incident, we kept calling the police control room 100 and the expressway helpline number but they didn't respond. What is the use of putting up so many boards for help? There was a network issue too and we couldn't get through most of the calls."
Not just that but wife Reshu recalled how cars went by and didn't bother to stop to help the woman and her daughter who were getting beaten up and robbed by expressway robbers.
The victim, mother Reshu recalled how the man first approached the car, knocked on glass and signaled to her using sign language why had they halted at the spot. "I asked him to go away and he asked me to pull down the car glass. I didn't respond but by then I had suspected something amiss. I started honking and that's when four people surrounded my car on all sides and starting kicking at the car. They took a huge stone and hit on the car."
She said that a a man spoke to her in Hindi and asked her to hand over the bag. "They had broken the glass, When I resisted, he started slapping me, punching me and when my daughter try to shield me they even hit her and pull her behind. They were continuously slapping me, pulling my hair and abusing me. Many vehicles were passing but none stopped to help us. Later I gave my bag and they ran away. I came out of the car, could see them running and pleaded for help but no vehicle halted. I could then see my husband come from opposite side with other people."
Her husband Amit said, "Its more than 24 hours, my daughter Vedika has not slept properly. She gets up in her sleep and mumbles for help to save her mom and pleads them not to beat her. We did not let her go school on Tuesday."