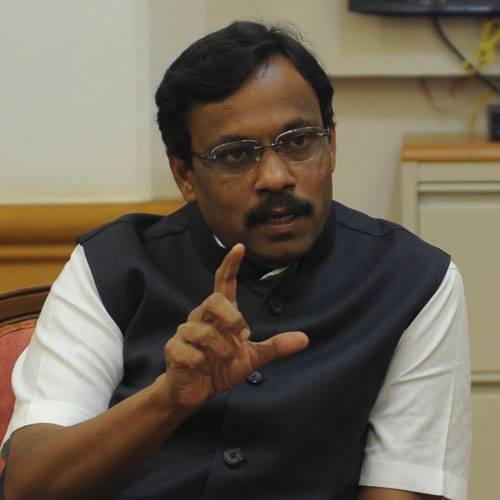 Leader of the Opposition in the Legislative Council Vinod Tawde alleged that actor Sanjay Dutt is being provided liquor and beer every day in prison. With this, he claimed that criminals do not fear the police or the law as they can get every other facility in jail.
"Criminals can get whatever they want by paying a bribe... Even home minister RR Patil is aware that Dutt is provided bacardi, rum and beer daily," said Tawde, adding that some senior police officer is helping Dutt.
Referring to the lack of fear among criminals, Tawde said that the accused in the Shakti mill gang rape case were history-sheeters and had been jailed for other crimes but they did not fear police action.
Participating in a discussion in the legislative council on atrocities against women, Tawde accused the government of not granting any assistance to the victimised women.
He demanded a 'women's safety audit' in every district so that the police know areas which are unsafe for women.
Member of legislative council Shobhatai Fadnavis (Bharatiya Janata Party) said that accused persons in nearly 95 per cent of cases of crimes against women get acquitted. "The government must learn from the Delhi assembly elections. People registered their anger against the Delhi gang rape case through the poll results," Fadnavis said.
Tawde also targeted chief minister Prithviraj Chavan for failing to appoint a chairperson for the state women's commission in eight months. "There is a conflict between Chavan and state Congress president Manikrao Thakre over whom to appoint to the post," he said.
The home minister give will his reply on Tuesday.