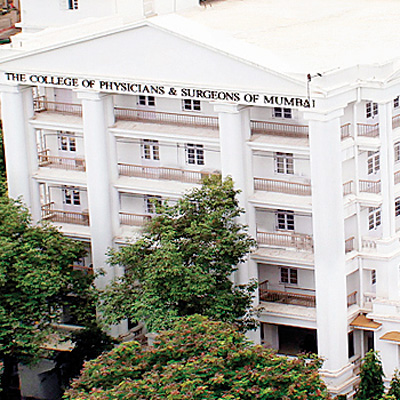 The Forum for Fairness in Education (FFE), an NGO, has a filed a complaint against five medical colleges for allegedly conducting unauthorised courses.
The FFE has accused Tilak Maharashtra Vidyapeeth, Pune and Bharat Vikas Shikshan Sanstha Ayurveda Sanshodhan, Chinchwadgaon, Pune district, of conducting illegal Ayurveda courses. Dr Panjabrao Deshmukh Memorial Medical College, Amravati, College of Physicians and Surgeons of Mumbai, Parel, nursing schools conducting the 'Auxiliary Nurse and Midwife' (ANM) and the 'General Nursing and Midwifery' (GNM) courses without the Indian Nursing Council's permission.
"What is truly appalling is that there was no existing channel through which one could complain," said Jayant Jain, president of the FFE. "Then, the Maharashtra Unauthorized Institutions & Unauthorized Courses of Study in Agriculture, Animal and Fishery Sciences, Health Sciences, Higher, Technical and Vocational Education (Prohibition) Act, 2013 was passed on July 11, 2013. We have filed a petition against these colleges on Aug 13, and although the govt must hold a hearing within 15 days, they have not reverted to us yet," he added.
When asked about how long these colleges have been reportedly scamming students, Jain said, "The most shocking case is that of Bharat Vikas Shikshan Sanstha Ayurveda Sanshodhan, that has been operational since 1912. Even after Independence and till date, it has not been certified by the Medical Council of India. It is not possible that the authorities are not aware of these institutions, but why they have not taken any action, I cannot say."
The FFE has demanded of the director of Medical Education and Research, Maharashtra State, that they compile a list of all such unauthorised institutions and shut them down. It also urges that the institutions return the fees taken from its students and a penalty of Rs5 lakh be imposed on the institutions, along with a complaint lodged against the persons responsible for the conduct.