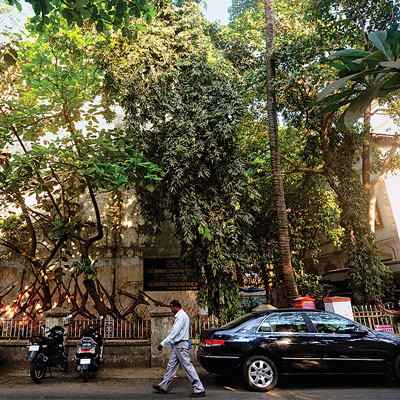 Just a few days ahead of International Women's Day, a plush college in Bandra — LS Raheja College of Architecture — has come under the scanner not only for alleged non-compliance of anti-sexual harassment laws but also for resorting to threatening the complainant and terminating the witness in a case. The college has also been accused of not complying with the Mumbai university's directive in the case.
Taking a tough stand for the first time, the Women Development Cell (WDC) of the university has recommended to its Board of College and University Development (BCUD) to penalise the college by revoking its affiliation. WDC's recommendation is likely to be discussed in the BCUD meet this month.
WDC chairperson Kranti Jejurker said, "The college has been adamant; hence, we have recommended withdrawal of its recognition (the highest penalty under university's jurisdiction)."
The case dates back to 2011, when a woman accountant of the college had lodged a complaint of sexual and mental harassment against a senior accountant to the state women's commission. The commission referred the matter to the university.
Jejurkar said, "Our committee probed the matter and found the man guilty of sexual harassment. We had recommended termination of the accused in June 2012, but the college followed through only after repeated show-cause notices by the varsity later that year."
The college, however, claims it followed the order within a month.
Jejurkar said, "Meanwhile, after finding out about our probe, the college started threatening the complainant and three other employees who were witnesses in the case. They were eventually barred from entering the college premises on different grounds in 2013."
"This was a deliberate attempt not only to intimidate the complainant and witnesses but also threaten others to not complain against sexual harassment. This is unacceptable and against the Vishakha guidelines," she added.
College sources claimed the complainant was suspended over the charge of "malpractices". "One witness was retired, the second had approached high court and the third was temporary whose term was not extended," said a college official.
College principal Arvind Khanolkar said, "You come to the college tomorrow and meet me."