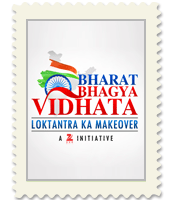 A 40-year-old MBA graduate, whose idea of fun is making hoax bomb threat calls to the Mumbai railway police helpline, has landed in trouble.

In the past week, Dhanwin Ramlal Barot, a resident of Tilak Nagar in Chembur working in a textile firm, made four such calls to the helpline number.

Explaining his modus operandi, Shivaji Dhumal, senior inspector of Kurla GRP police station said that Barot would make the calls to the number (9833331111) from a particular public phone booth located at Sable Nagar, near Tilak Nagar.

Every time he called, he either told the telephone operator that there was a bomb planted at the Lokmanya Tilak Terminus (LTT) in Kurla.

On receiving the information, the helpline personnel would pass the message on to the Kurla GRP police station, who would conduct a search of the entire area with the help of Bomb Detection & Disposal Squad and Anti-Terrorism Squad personnel.

"The Kurla GRP had received four such calls since August 19," said Dhumal.
During investigations, they found that it was Barot making the prank calls.

On Monday, the police team, with the help of the PCO operator, laid a trap at the PCO and nabbed Barot while he was making another hoax call.

Dhumal said, "Barot has been booked under sections 177 (furnishing false information), 182 (false information with intent to cause public servant to used his lawful power to inquiry of another person) and 505 (i) (b) (with intent to cause or which is likely to cause, fear or alarm to the public) of the IPC."

The PCO operator confirmed that Barot had made the previous hoax calls. Barot was subsequently remanded in judicial custody by the court on Tuesday.