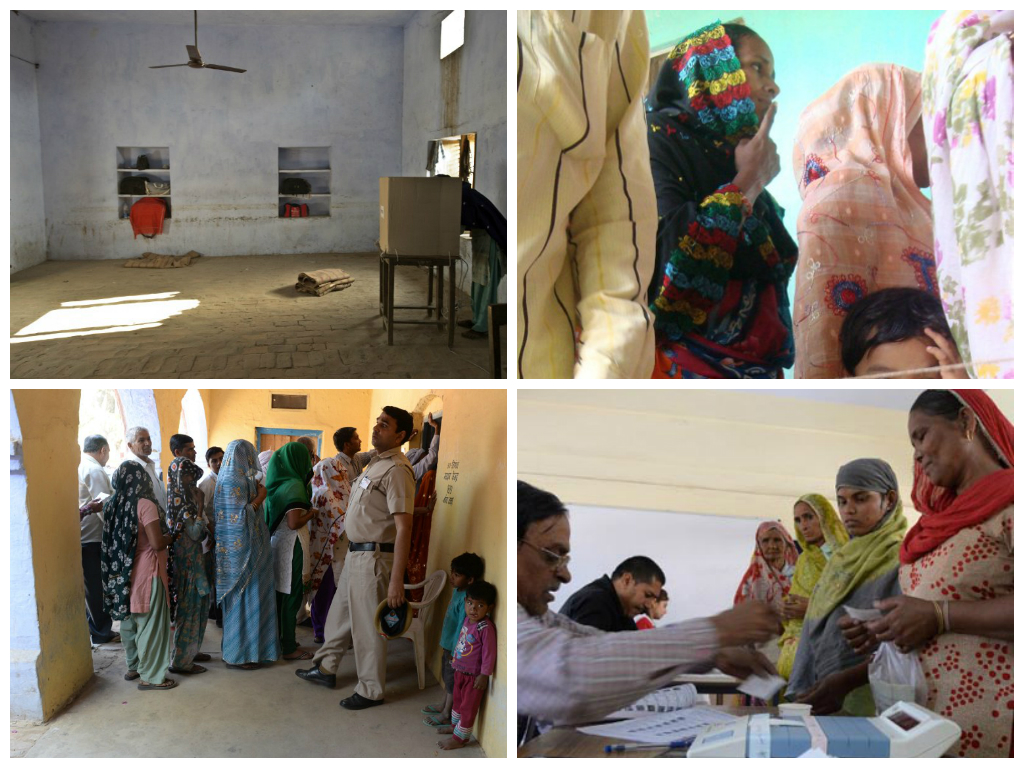 The fate of a former president of a national party, a Union minister, two Maharashtra ministers and four former ministers is on the line as the 10 constituencies of Vidarbha (almost 1.65 crore voters) go to the polls on Thursday.
At least 201 candidates, including eight incumbent MPs, are in the fray from the region, which is synonymous with farmer suicides, especially in the cotton belt, and Left wing extremism, in the first phase of elections to be held in the state. The next phase of voting for 19 seats will take place on April 17 and the remaining 19 seats will go to polls on April 24.
The 10 seats, which will vote on Thursday, include Akola, Buldhana, Yavatmal-Washim, Wardha, Nagpur, Chandrapur, Gadchiroli, Bhandara-Gondia, Amravati and Ramtek. The Maoists have an influence in tribal dominated and forested Gadchiroli, parts of Chandrapur and Gondia and the police have put in place massive security to ensure peaceful polling.
While former BJP chief Nitin Gadkari is testing the waters against former Union minister and Congress veteran Vilas Muttemwar in a constituency that has never elected a BJP MP barring the exception of 1996 despite housing the RSS headquarters. As against Gadkari's personal charisma and development pitch combined with anti-incumbency against Muttemwar, who is representing Nagpur in the lower house of Parliament for the fourth term, the Congress is banking on its Dalit- Muslim social combination, which seems to be under threat from Independents and Gadkari's persistent efforts.
In Ramtek next door, former Union minister Mukul Wasnik is locked in a see-saw battle against the Shiv Sena's Krupal Tumane, a situation which seems to have repeated itself in Wardha, where the BJP's Ramdas Tadas and Congress MP Datta Meghe's son Sagar are in a contest dominated by the intricacies of caste calculus rather than issues like agrarian distress.
BJP MLA Nana Patole, who has a strong base in Kunbis and OBCs is giving Union heavy industries minister Praful Patel a tough time in Bhandara-Gondia while two state ministers — Shivajirao Moghe (Yavatmal-Washim) and Sanjay Deotale (Chandrapur) are making their maiden foray into national politics. Former state minister Dr Ramesh Gajbe is fighting as a AAP candidate from Gadchiroli against Dr Namdeo Usendi (Congress) and Ashok Nete (BJP).
Some other noteworthy fights include: former Union minister of state and Sena candidate Anandrao Adsul versus actor Navneet Kaur Rana and Dr Babasaheb Ambedkar's grandson and former MP Prakash Ambedkar versus BJP MP Sanjay Dhotre and Hidayat Patel (Congress) in Akola.
Though BJP leaders claim they will make a clean breast in eight of these constituencies, the Congress is banking on its caste and religion-based social equations and the influence of its local satraps to save face. Both parties admit that the AAP and the BSP, which has fielded nominees from non-Dalit communities, may be a sword that may cut either way, depending on the candidates fielded by it.
In 2004, the BSP's presence had eaten into the Congress-NCP votes leading to the defeat of its nominees in 10 of 11 seats barring Nagpur. Now, the BJP-Sena and Congress-NCP alliances are evenly poised with each holding five seats, including four for the Congress, three for the Sena, two for the BJP and one for the NCP.
"After ensuring no untoward incident during the campaign for the first phase of the Lok Sabha elections at 10 seats in Vidarbha region, we are ready with elaborate and foolproof security arrangements to conduct peaceful, free and fair polling," additional director general (law and order) KL Bishnoi said.
Besides the the Maharashtra police, contingents of Central Industries Security Force (CISF), Rapid Action Force (RAF), State Reserve Police Force (SRPF) and Home Guards have been deployed.