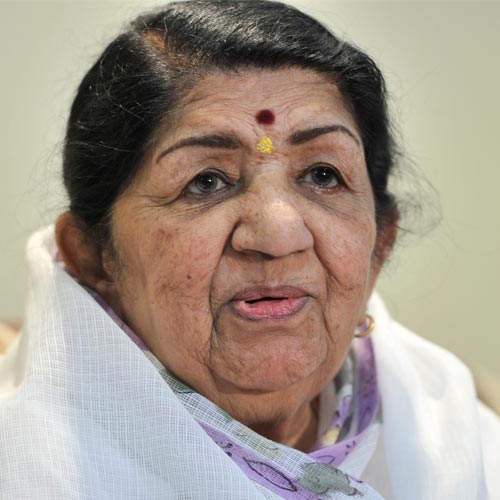 After showing her support to Prime Minister Narendra Modi during the recently concluded Lok Sabha elections which saw his meteoric rise to PM's post, veteran singer Lata Mangeshkar on Friday has shown her support to Sena-BJP alliance in the state.
The veteran singer said, "I will be happy If Sena-BJP alliance comes to power". She was speaking to journalists after the launch of a book named — 'Champions' based on World Cup Victory 2011. The book is written by renowned press photographer Mohan Bane and was launched at Lata's residence 'Prabha kunj' located at Peddar road.
Earlier, taking a dig at the UPA government for its laxity and incumbency, veteran singer had added that any government would be better than the present one and should come to power."
Lata Mangeshkar had shown her support for Narendra Modi and BJP at public gatherings right from the time the election campaigning had begun in full swing leading upto Narendra Modi's elevation as Prime Minister of India.
Reacting to Lata Mangeshkar's wish, Yuva Sena Chief Aaditya Thackarey said, "Didi's wish is a kind blessing we have received and now Sena-BJP alliance will come to power."