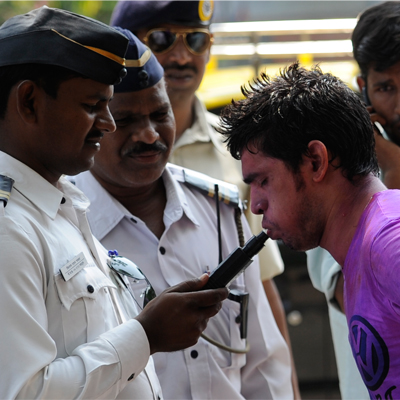 Today, the main reasons for accidents are drink driving, morning hangover, rash driving, bad state of the roads and failure to follow traffic rules.
The license allotting authorities should use more stringent tests before issuing license to the drivers. Highways are focal points for accidents. There is no speed limit. Even morning walkers are cautioned not to take the main road. More speed breakers should be placed at such focal points.
People should be aware of the rules and the police should guide the erring drivers and not penalise them to earn extra money. Life is very short and people would like to enjoy in many ways. But speeding should not become an enjoyment and cause accidents.
Alcohol Breath Analysers are to be used in all focal points to make sure drink driving is curtailed to the minimum. It is sad that even women drivers are driving under the influence of alcohol. The offenders are to be booked under the Motor Vehicle Act, 1988.
Six-month jail term and seizure of license can only help to reduce such incidents and save the life of mankind.