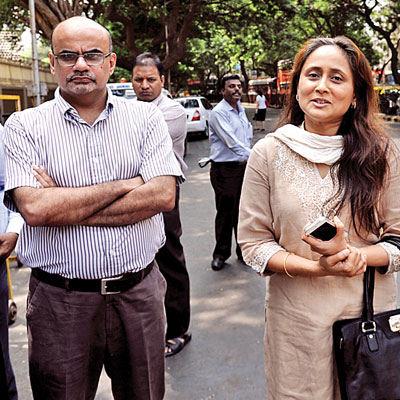 While occupants of the illegal flats in Campa Cola compound at Worli have pinned their hopes on the hearing on their plea before the Supreme Court on Tuesday, BMC is getting ready to approach the apex court to submit a fact file on the issue.
The SC had, in February last year, ordered BMC to demolish 96 unauthorized flats in seven buildings in the compound for FSI violations. It had set a May 31 (2014) deadline for residents to vacate their flats. But to date, none of the occupants of these flats has handed over keys of their flats to the civic body.
With the deadline having passed, BMC, on Monday, said it would move the apex court and submit a progress report in the matter.
"We will move the court to submit a progress report. All the facts like residents not handing over keys, will be put in the report. According to an undertaking these residents had submitted before the SC, they are supposed to vacate the flats and co-operate with BMC. But that has not happened," additional municipal commissioner Mohan Adtani said, hinting the civic body would try to establish a case of contempt of court against the residents.
BMC made it clear it would not extend the deadline for handing over keys. It also refused to entertain replies given by the residents in response to its eviction notices. The occupants had told the civic body they couldn't hand over keys given their present situation.
"There is no question of any communication at this juncture," Adtani said.
Meanwhile, BMC said it would invite bids again for demolishing the illegal flats. The civic body's first two attempts at this had proved futile as no agency came forward to take up the job. "We will deploy our men and get the work done if it comes to that," Adtani added.