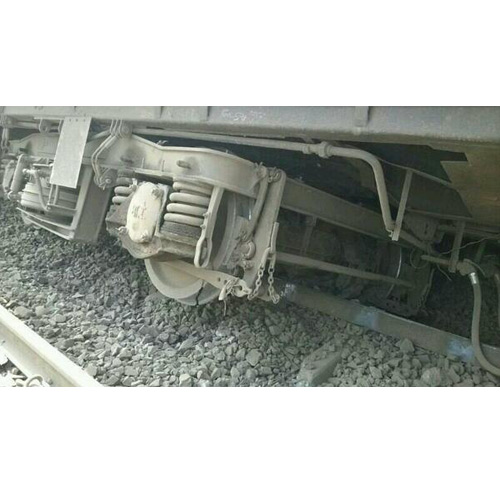 One person has died and 12 people have been left injured after a Kasara-CST train (N-18) derailed a couple of minutes after it proceeded from Titwala station on its way to Ambivali. The train had moved out of Titwala station at 2:37pm, as per railway control recorded and the derailment must have happened at around 2:39.
Suburban services are being run between CST-Kalyan stations and Titwala-Kasara stations.
Bus services have been arranged with the help of State Government to bridge the passengers between Titwala and Kalyan.
Stranded Passengers of 12142 Rajendranagar-LTT Express and 11056 Gorakhpur-LTT Godan Express are being given Light Refreshments by railway authorities.
Free Communication facility is provided to persons admitted in Hospitals
Trains will be diverted to run via Kalyan-Pune-Daund-Manmad till the restoration of railway line
In the suburban train derailment near Titwala, one person died, 5 grievously injured including guard and 4 sustained simple injuries.
Out of total 9 injured, one person who sustained simple injury discharged from Kalyan. 4 injured persons are at Fortis Hospital and 4 persons are at Railway Hospital, Kalyan.
Ex-gratia of Rs.50,000 was announced to the deceased's kin while Rs.15,000 is announced for those who are grievously injured.
Rs.5,000 has been announced to persons who sustained simple injuries.
Name of dead person is Dhawal Mayur Lodha.
Officials on the site said that five coaches had derailed and people must have received secondary injuries as the train was not very crowded, and people might have hit themselves against the metal parts inside the train due to the sudden jerk arising out of the derailment.
One passenger has been announced dead, while 12 have been reported injured.
Top officials including divisional railway manager Muklesh Nigam left for the site at around 2:50pm.
"I can comment only after I reach the spot," Nigam told DNA.
Below is the list of casualities:
DEAD:
Dhawal Mayur Loday (M-20)
GRIEVOUSLY INJURED:
R.N. Dubey, Guard (M-51), Fortis Hospital
Kiran K. Bhoir (M-45), Fortis Hospital
Pradeep Janade, Fortis Hospital
Ms. Shrutika Dagade (F-20), Fortis Hospital
SIMPLE INJURY:
Imam Abdul Khan (M-44), Fortis Hospital
Zafar Khan (M-43), Fortis Hospital
Pandurang G Lahane (M-59), Railway Hospital, Kalyan
Smt. Nisha P. Chavan (F-45), Railway Hospital, Kalyan
Smt. Sindubai J Shinde (F-45) Railway Hospital, Kalyan
#MumbaiLocal -> 4 Coaches of Kasara to CST bound local derails near Titwala at 2.50 pm. Image via @mayurji_parikh pic.twitter.com/rjOIgGPSJf

— Traffline Mumbai (@TrafflineMUM) March 20, 2014