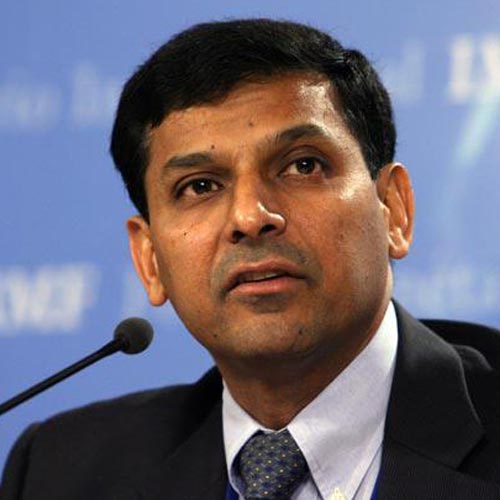 Affirming that the grant of new bank licences is a regulatory process and not political, RBI Governor Raghuram Rajan on Tuesday said the central bank sought the Election Commission's nod only to shield the announcement from any political controversy.
"This (giving bank licences) is not in any way a political process. It is an economic and regulatory process and therefore seen as distant and different...we have to undertake what we have to undertake," he said in response to objections raised by the BJP with regard to awarding bank licences when the election process is on.
"I think one should respect all the (political) opinions that are expressed," he added.
The process to award new bank licences was initiated in 2011 and it has spilled over to the election season because the due diligence process took a little longer, he said, adding, "All regulatory processes have to come to an end." He said "this process has been taking place under its own steam. It is a regulatory process. It is not a governmental process and the notion of asking the EC was primarily because this is election season and we did not want the potential licensees to get their approvals under a cloud." The EC is yet to decide on RBI's request to grant new licences during the election season. There are 25 applicants in the fray for new bank licences.
The model code of conduct came into force on March 5 with the announcement of the Lok Sabha election schedule. Voting will be held over nine days starting on April 7 and ending on May 12, with counting on May 16.
"Once they (EC) say there is no issue there, they (RBI) would be in a position to announce the bank licences very quickly after taking it to the committee of the central board," he said.
On the issue of differentiated bank licences as well as on-tap licences, he said, "The point is we should not be giving licences every 10 years and I also think that there is scope for having people with partial licences, for example, only for payments, lending, to come into the system."
This will allow people to develop banking capabilities even with relatively small size of operations, which will then allow them to apply for full banking licences down the line, Rajan added.
"So to facilitate entry, to expand entry, we need to look at both on-tap entry licences, which is to examine regular applicants every few years, and second to have differentiated licences," he said.
Without giving a timeline for giving on-tap bank licences, Rajan said, "I will say quite soon that we hope to open the window. It may be that we open the window first for differentiated licences, for example, payment banks, and then move to opening the on-tap for universal banks down the line.
But the hope is to make it an ongoing process." After indications that the matter of bank licences would be taken up yesterday, the Election Commission hadn't decided on the RBI's request to move ahead with the proposal. Sources said a decision will be taken shortly.
Finance Minister P Chidambaram had said although there was no need to refer the proposal, it had been done out of abundant caution.
"Governor Raghuram Rajan made it clear even on that they referred to EC only out of abundant caution. This process had started almost two and a half years ago. This is the process where the government has no role at all," Chidambaram had said.
Inviting, screening, scrutinising and selecting candidates for grant of bank licence is a purely RBI-driven process and the government has no role, he had said.