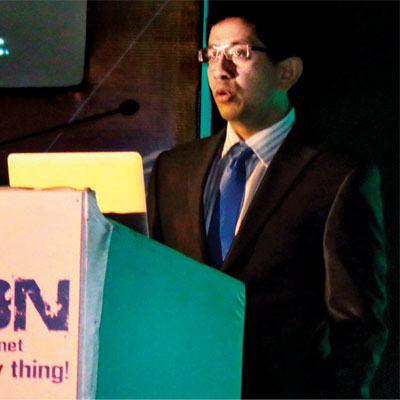 Thursday's sensational Facebook-WhatsApp deal is receiving widespread attention not just in industry but even government circles, according to sources.
Media reports suggest that Facebook's decision to buy WhatsApp was heavily influenced by the former's desire to dominate all online/wireless communications of the masses in emerging markets or EM, a group that includes India.
Given recent concerns about Facebook user privacy, incidents of Western and Chinese snooping, intensifying organised hacking and web-based WhatsApp's large following in India, Thursday's deal is seen as a potential cause for concern.
More so because internet user base in India is rapidly growing, but internet security remains dismal, unlike in the US (see chart).
"There is a great need for unified security in India," said Shantanu Ghosh (pictured), vice-president and MD, India product operations, Symantec, a leading global cyber security firm. "Information security is not something exotic anymore. It is important to defend India's information against today's most advanced threats."
According to a Computer Emergency Readiness Team (Cert of the US) report, 4,191 Indian websites were hacked in August last year, up from 1,808 in May last year.
India requires over 5 lakh information security professionals by 2015, according to government reports. But supply of skilled professional is inadequate. Cert alone spends over $100 million on IT security, huge when compared to India's $7 million spend.
Although India has the maximum number of engineering graduates in the world, only 1% of Indian IT students have been found skilled in the information security space, said experts.
A recent European Commission report noted: "In a recent move to up the ante on cyber security, the government (of India) hired 4446 experts. But the important question here is, is it an inadequate number in a very exposed system? Similarly, the corporate world in India has just started to acknowledge the need and the dearth of professionals in the field, with leading corporates taking steps in the direction."
Over the past few years, stored or electronically accessible information has become the most valuable asset for organisations as borders disappear in the internet age. This is particularly true for organisations in government, IT, financial institutions, telecom, mobility, internet and healthcare as they are more vulnerable to cyber threats because of the nature of data they handle.
For security of such data, India needs thousands of skilled professionals, a shortage that is unlikely to be filled any time soon. And with digital firms such as Google, Facebook, Twitter, Instagram, YouTube and WhatsApp acquiring dimensions of global behemoths, the need was never more acute than now, experts said.