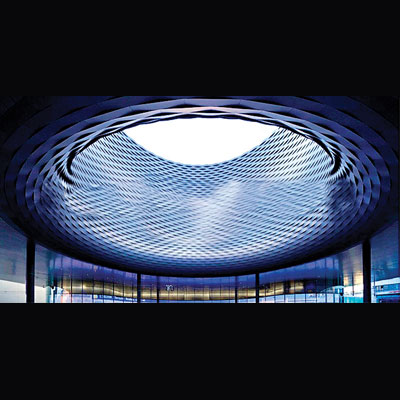 It wouldn't be Baselworld without the traditional press address by the formidable BW Team comprising Rene Kamm, CEO, MCH Switzerland, Sylvie Ritter-MD Baselworld, Jacques Duchene-president of the Exhibitors Committee and Francois Thieubaud, president of the Swiss Exhibitors Committee.
Baselworld, the watch and jewellery show held at Switzerland, is a reflection of the changes in the market due to geopolitical factors and consumer habits. The last 20-odd years corroborate the prevalence of this microcosm.
Last year's sales figures have shown a marginal improvement in some ways over the previous years. For instance, the numbers went up 1.9% over 2013. Exports were a different story. While exports of mechanical watches have gone up from Swiss franc (CHF) 12 billion to CHF 16 billion over the last four years, the exports of quartz watches remained relatively stable in the price category. Exports of wrist watches in the range of CHF 200 to 500 rose steeply.
The Swiss watch industry has Asia, Europe and the Americas to thank for this collectively positive outlook. Which bears out the statement made by Jacques Duchene who said that development in the mid-range segment was high due to favourable pricing.
India was mentioned couple of times in the conference. Duchene said while trade agreements concluded favourably with China, talks are still on with India. The Swiss government has been in talks with the Indian government, over the last few years, about intellectual property and lowering taxes—the former meaning counterfeit and fraud, which seems to be a problem plaguing the industry worldwide. The industry is specially keen to take stringent steps to contain this and is talking with governments about this area of concern.
Meanwhile, brands have once again begun to showcase to the world: the trends, the movements, the complications that will be seen on discerning wrists around the globe. And the industry encourages users to visit and dream on.