What is it that makes the breed of entrepreneurs tick the tactile or the sublime?
Whether they make it big in life or not, or rake in the moolah, entrepreneurs are a class apart. They not only have a different value system but also a different approach to work and life altogether. Like the holy men who walked the streets or took to the woods or mountains to practise what they believed in, entrepreneurs too take the path less travelled. And much like these holy men, entrepreneurs too have a patient smile on their faces, which comes from the knowledge that the path ahead is not easy, but they take it nonetheless.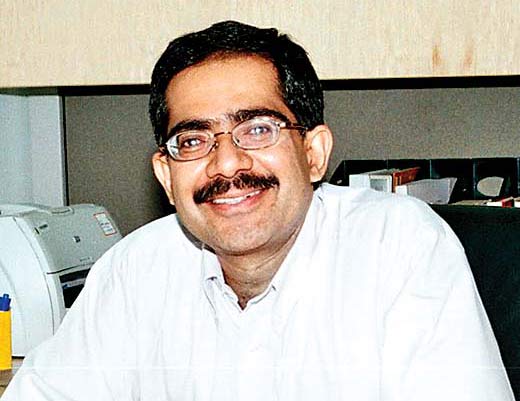 The X factor
So, what is it that these people share in common—the one thing that wakes them up at ungodly hours, makes them focus and work hard towards a goal? Could it be the pursuit of happiness? How else does one explain perfectly intelligent, sometimes even genius people, who consciously leave their hi-flying jobs to start something of their own? Take Bengaluru as an example. "Bengaluru has a lot of MNCs that have large R&D departments," explains Bengaluru-based Orbit Change Catalyst, Angel Investor and an entrepreneur himself, Sharad Sharma, "The employees in these departments work with cutting-edge technology, and if a person is working on version 6.2, someday he would feel the need to work on version 1.0, because that, to him, is a challenge. After working on many product releases, he gets affected by boredom and wonders about his aspirations. A classic example of this is Flipkart, which was brought to realisation by the R&D engineers who worked at Amazon.com."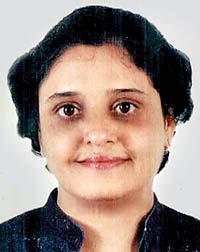 The many faces of entrepreneurship
Is boredom the only trigger for people to pack their bags and leave their 9-5 jobs to become entrepreneurs? "The reasons for quitting a well-paying job can be many," says Mumbai-based psychiatrist Niti Sapru, "They could range from a disconnect with the physical aspects of that job with the emotional and value system of that person, the final result of ongoing difficulties at work, the pursuit of dreams having gained financial security, a realisation that one has outgrown their job, a pre-emption of being sacked, urgent and unplanned situations demanding shift in priorities, burn-out, etc."
"On the other hand, the triggers that help in moving on to become an entrepreneur are being proactive and innovative, taking calculated risks, not depending on others for continual appraisals, believing in work versus destiny, and even seeing the rainbow on a dull, soggy day," explains Sapru. For Amarpreet Kalkat, Co-founder and Chief Technologist at Frrole, the decision to become an entrepreneur sprung out of the need to "do things his own way". After a stint at Travelomy and simultaneously experimenting with Wayr (a location sharing mobile app,) Kalkat knew that his calling was Frrole, a social data intelligence engine. "Follow your conviction," emphasises Kalkat, "because nobody will understand it better than you."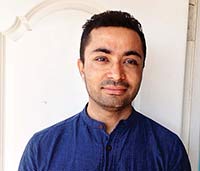 The push and the pull
Sharma believes that triggers can be classified into two types—the push factors and the pull factors. The push factors, simply put, are those that push you to take such a decision, as highlighted in the R&D example above. "But there are some pull factors too, such as adversity. If you can overcome it by fighting your internal constraints, you come out stronger and 'purified'. You can see it on the faces of mountaineers, who are not really fighting the mountain, but are fighting their own fears and limitations—you can see the radiance on their faces! This is an Eastern way of thinking about it, where we focus on our internal growth. In the West, growth is mostly external. I also think that the middle-class background that most entrepreneurs come from, may have something to do with the fact that for them, it is a journey about confronting their own issues," elucidates Sharma.
Adversity, truly, can bring out the best in us, as seen in Kalkat's case. "We faced some challenges when colleagues left, or when there wasn't much money to be made or when we didn't see much support from investors, but that didn't stop us," remarks Kalkat, "We changed the product focus. I don't let these things bother me as I'm quite stubborn."
The circle of life
Is there a flip side to happiness as well—where do entrepreneurs find themselves once the goals are achieved? "Happiness is a state of well-being that can be momentary as well as sustained over a period of time. It is not an end goal in itself. 40 per cent of our happiness is due to our own actions—choosing positivity over negativity," comments Sapru, "People continue taking newer challenges because of the 'high' they derive from achieving their goals, to not slump into complacency, to sharpen their tools as an assurance that they still have it in them, to make a statement to their peers or contemporaries, not to forget the praise and the moolah that goes with attaining new heights. It is the same as wanting to repeat a terrific meal that fires up the senses and uses the pathways of pleasure and reward centres in the brain."Whether it is a tantalising edible treat or achieving 100 per cent growth for your own company, the pursuit of happiness keeps many of us on our toes. All we need is a gentle push or pull, when we're ready to take the plunge.
With inputs from Pankaj Mishra, writer, TechCrunch