Years after the suffragettes and bra burners, women are still fighting for things that matter. More importantly, they're winning.
Look to the Stars
A Clean Act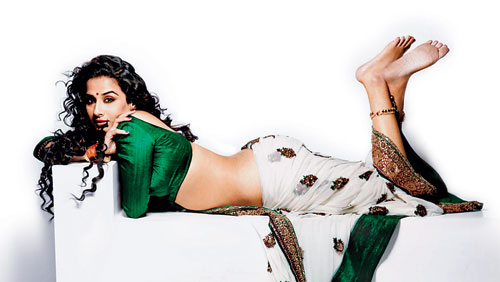 Doing a dirty picture on screen and then a clean one off it, Vidya Balan is the face of Union Minister for Rural Development, Jairam Ramesh's national sanitation campaign. Vidya wants to capitalise on her popularity to promote the use of toilets in homes, in rural areas. To take the cause further, she has shot three commercial spots to spread awareness of the use of toilets(at home and in public) 'Sauch hai toh sauchaliya hai' which is now on-air.
Man Up!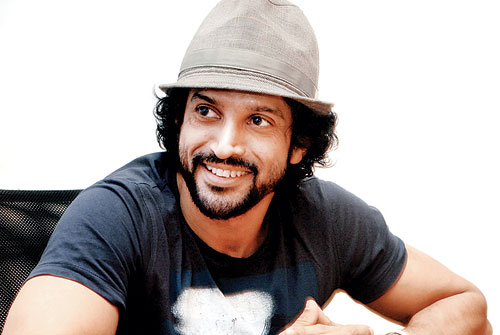 MARD (Men Against Rape and Discrimination), a 2013 social campaign launched by actor Farhan Akhtar (conceived in 2012) gained momentum after he performed at a college concert in Bangalore wearing a t-shirt with MARD's logo, earlier this year. Akhtar has vowed to spread awareness about gender inequality and rape through social media. He even tied up with IPL 2013 and distributed nearly 70,000 moustaches at one of the matches to increase support for the cause. Besides signing up Sachin Tendulkar and other celebrities to recite the MARD poem, selling MARD merchandise and promoting his initiative on social media, one is yet to see any activity at the ground level that would give us a fair chance to call him a real MARD.
Black Beauty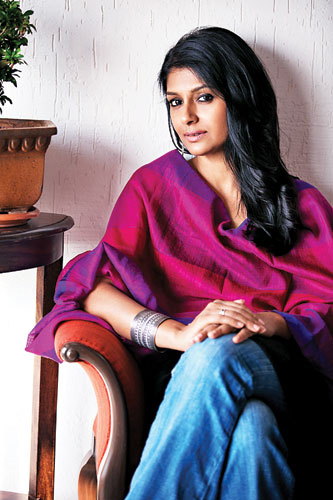 "Stay Unfair, Stay Beautiful," says Nandita Das, brand ambassador for The Dark is Beautiful campaign in India. Through this initiative, Nandita aims to challenge the 'fair is lovely' view and stem the desi craze for whitening creams fed by the notion that success and beauty is synonymous with fairness. She hopes to garner support to change India's attitude towards
caramel skin.
By Rama Sreekant
Online buzz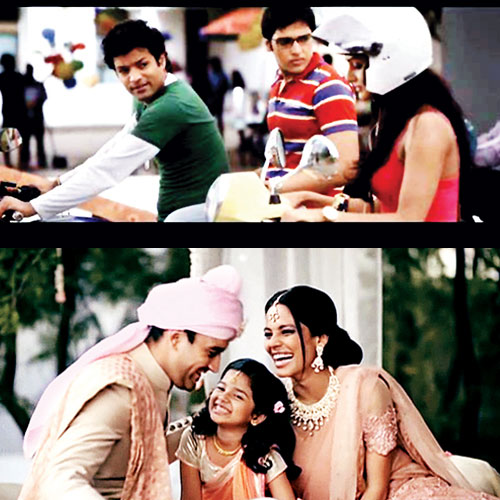 Top: Dekh Le campaign; Below: Tanishq ad

The media is perpetually at the receiving end for all that it does wrong. This year it got quite a few things right, especially in the context of women's empowerment.
It is widely known that most Indians consider being fair a prerequisite for everything from finding the love of your life to achieving any measure of success at work, as the airhostess ad done by Fair and Lovely, and Shah Rukh Khan's endorsement of the increasingly popular men's fairness cream, Emami Fair and Handsome, would have us believe. However, 2013 witnessed some stellar examples of the media celebrating dusky Indian beauty. The Dark is Beautiful campaign, launched by Women of Worth in 2009, has regained momentum with its new champion, Nandita Das, an actress whose dusky skin colour has always been mentioned alongside with her accolades, as if her success is despite some great deformity. Nandita has previously spoken about how she thought she probably wouldn't succeed in mainstream Bollywood, thanks to its preference for lighter-skinned leading actresses. Her support of this campaign has brought shines lights on this rather dark issue.
Tanishq's latest ad for its wedding collection also destroys several stereotypes. The ad by Lowe Lintas deals with a whole host of sensitive issues, including remarriage, single motherhood, and a darker-skinned bride–all in one short one-and-a-half minute film/video.
Earlier this year, another series of advertisements that went viral was Dove's Real Beauty campaign. Women are made aware of their real, natural beauty by comparing two sketched portraits of their faces; the first based on a description by themselves and the other by a stranger. The ad is a reality check on how women sell themselves short.
A year after the horrifying Delhi rape, Whistling Woods International aims to raise awareness through an ad called Dekh Le. This ad turns the table on Indian men and shames those who ogle at women, regardless of their age, cultural background or the way they are dressed, by showing them how ridiculous they really look as they letch at women.
Women in India have traditionally been blamed for most of the ills that befall them. While the debate about women's rights to safety and security is only now gaining momentum, the success of these advertisements and campaigns is evident from the sheer number of people who have been talking, facebooking and tweeting about them. All in all, the media has made a significant contribution towards making 2013 a year of awareness for the Indian woman.
By Samyukta Maindarkar
Arts & Literature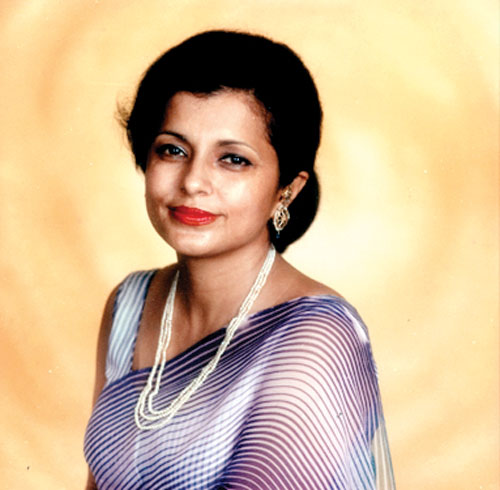 Gayatri Chakravorty Spivak
Controversial, challenging and outspoken is how University of Chicago press describes her, talking of her awe-inspiring track record in feminism, marxism, literary criticism, post-colonialism and the international character of her intellectual engagement. Best known for "Can the Subaltern Speak?", considered a founding text of post-colonialism, the 78-year-old received the Kyoto Prize in 2012 and the Padma Bhushan this year.
Saroja Vaidyanathan
Having trained in dancing since the age of seven, Saroja gave it up briefly after marriage, following adverse conservative reactions from her husband's colleagues, according to a Tamil website. She then began teaching children dance at home. In 1972 she established the Ganesh Natyalaya and the building, set up in 1988, was funded by well-wishers and sponsors. She is a prolific choreographer, with 10 full length ballets and around 2000 individual Bharata Natyam items. In 2002, she received the Padma Shri and accompanied PM Atal Bihari Vajpayee to the ASEAN Summit. She was awarded the Padma Bhushan in 2013.
Sudha Malhotra
A playback singer, born in 1936, she was discovered as a child artist by Ghulam Haider. She also acted in popular Bollywood films of the 1950s and 60s, like Arzoo, Dhool Ka Phool, Ab Dilli Door Nahin, Prem Rog and Dekh Kabira Roya. A widely-read daily reports that she is among the rare women playback singers to have sung a self-composed song, with Tum mujhe bhool bhee
jao. She has been awarded the Padma Shri this year.
By Pooja Bhula
Ordinary Women, Extraordinary Achievements
Anita Lobo: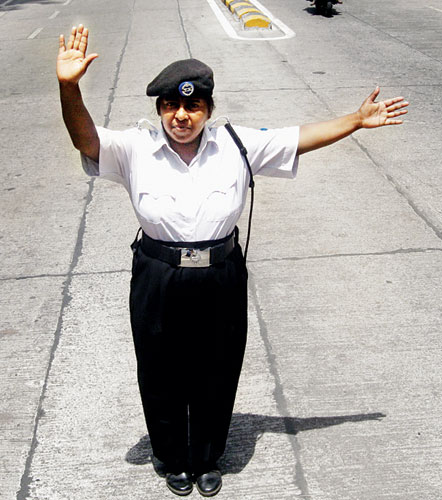 She started manning traffic (voluntarily) at a junction in Bandra, long before women traffic constables were given training for field duty by the Mumbai Traffic Police Department. Over the years she has dealt with all kinds of people, without discriminating between the aam janta and privileged persons. Earlier this year, after she pulled up Nilesh Rane, son of Narayan Rane, for blocking traffic, her services were terminated. After activists took up her cause, Joint Commissioner of Police (Traffic), Vivek Phansalkar, stepped in and revoked the termination. Anita continues to pursue her passion and maintains decorum on the road.
Premlata Agarwal: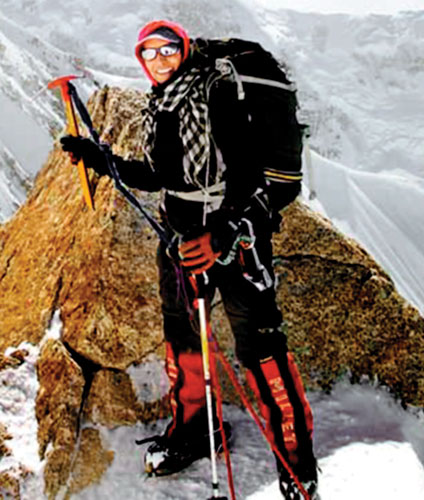 An unassuming home-maker turned formidable mountaineer, Premlata scaled the seven highest summits of the world in January. She is the first Indian woman to have done so and has been awarded the Padma Shri for the same. In Bachendri Pal's words, "Many people want to take up mountaineering, but most give up mid-way. It's a lonely struggle about hardships and taking risks, but Premlata had the jasba (passion)."
Kalpana Saroj: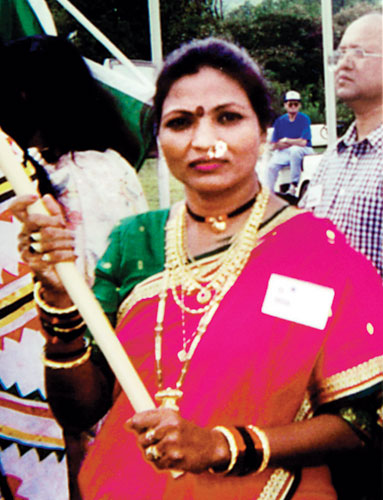 A true Slumdog Millionaire, Kalpana is a woman of courage. BBC reports that her father encouraged her education, but due to societal pressure she was married at 12 to a man 10 years older. Having faced domestic abuse, her father helped her escape but she was ostracised by villagers and attempted suicide. At 16 she returned to Mumbai, worked in a garment factory and got a government loan to expand her tailoring business and move into furniture. She remarried and turned the debt-ridden Kamani Tubes into a profit-making unit (currently worth over $100m) and was awarded the Padma Shri this year.
Anuradha Prabhudesai: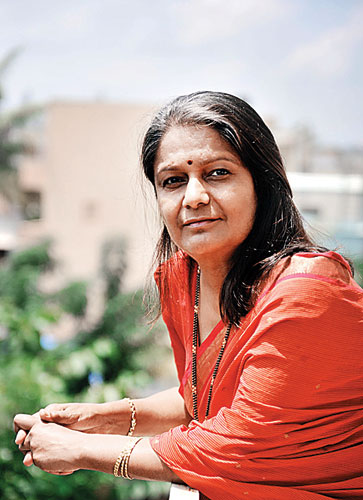 An ex-banker, Anuradha was instrumental in bringing to light the hardships faced by the Indian army on the border. By the end of 2013, she will begin her 10th year of organising trips to Kargil, which familiarises people with the lives of army officials. Having published more than 400 copies of Hindi poems authored by her and several booklets on the Kargil martyrs, she has also formed the Lakshya Foundation to instill a spirit of patriotism in the youth of today.
Sujata Patil: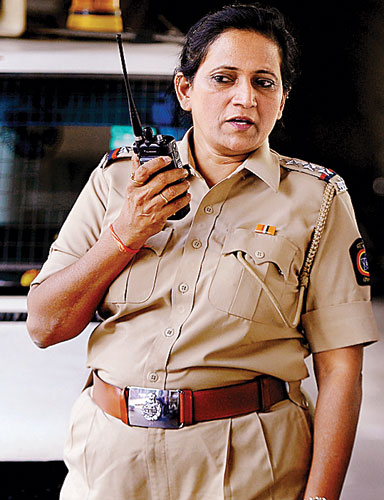 Traffic Police Inspector of Matunga division has made the headlines several times this year. Although she sparked outrage in January, and later apologised, for writing a controversial poem on protests at Azad Maidan, a few months later she was in the news for jumping into a ravine to rescue a young biker who had fallen into it. And as reported by dna , her presence of mind saved cricketer Vinod Kambli's life on November 29.
By Pooja Bhula
Power Play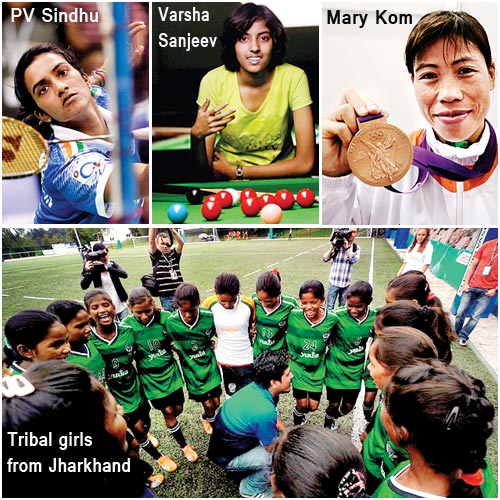 Smashing to succeed: On 10th August 2013, Pusarla Venkata Sindhu became the first Indian woman to win a medal (bronze) in singles at the World Championships. At 18, Sindhu exudes confidence and an unflappable temperament that only comes from rigorous training and passion for badminton.
Goal of life: Where there's a will, there's football! On 13th July, 18 tribal girls from Rukka, Jharkhand representing Yuwa India under-14, all-girls team were placed third among 10 teams playing for the Gasteiz Cup in Vitoria-Gasteiz in Spain.
Racing ahead: India clinched a gold medal in the women's 400m relay in a sensational race to finish sixth overall as the curtains were drawn on the 20th Asian Athletics Championships.
Paddling change: They are not Shah Rukh Khan's Chak De India team who coughed up team spirit at the final match, but real women who displayed a great sense of strength, endurance and team effort, and created history by winning India's first ever bronze medal in the junior women hockey World Cup as they pipped England 3-2 in penalties.
Take a cue: All of 17, India's leading cueist, Varsha Sanjeev, became the first and only Indian so far to qualify for the knockout stage of the IBSF World Snooker Championship after she beat Ukraine's Maria Buckaraska 3-0 in her concluding Group F match.
Packed with a punch: With nothing in her way to becoming a five-time World Boxing champion, Mary Kom has paved a path for many young women boxers such as 16-year-old Jagpreet Sandhu who says, "I miss normal college activities but that's the price I have to pay to become better than my idol, Mary Kom."
By Rama Sreekant
Around the World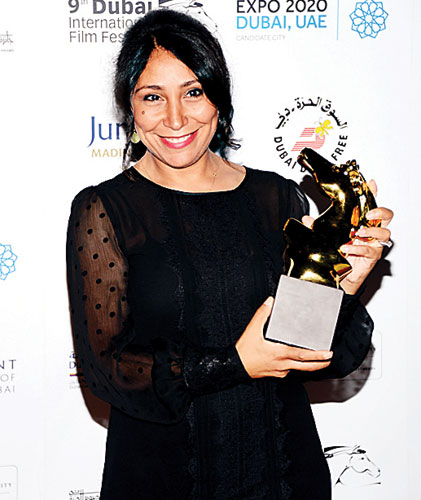 Haifaa Al Mansour
In January 2013
The Justice Verma Committee, constituted to recommend amendments to the Criminal Law in India, so as to provide for quicker trial and enhanced punishment for criminals accused of committing sexual assault against women, submitted its report in record time.
In February 2013
In a grand display of unity across the globe on Valentine's day, one billion people in 207 countries danced to demand an end to violence against women and girls.
In June 2013
Feminists won over-the-counter access to the morning-after pill for women and girls of all ages, in the U.S., after a 10-year battle to legalise emergency contraception. How's that for reproductive justice?
In another legal coup for women, a supreme court ruling gave women in the U.K the legal right to demand the same pay as male colleagues after a seven-year battle.
In July 2013
Pakistan got its first two dozen female paratroopers, who successfully completed the first-ever Lady Paratroopers Course at Para Training School in Peshawar, giving wing to women's lib.
In the meanwhile
Lawmakers in Ireland took a liberal step, adopting a bill allowing abortions under certain conditions; when a woman's life is under threat or if a woman is suicidal because of the unwanted pregnancy.
In September 2013
Haifaa Al Mansour's Wadjda, the first ever feature film by a Saudi Arabian woman, which revolves around a young girl's desire to own and ride a green bicycle, was declared the country's first official nomination for the 2014 Oscars.

In October 2013
Women in Saudi Arabia kick-started a campaign for driving rights for women, by doing exactly what they've wanted to do all along—getting behind the wheel and driving.
In November 2013
The Turkish government lifted its ban on female parliament members wearing trousers to work.
By Averil Nunes