Do you believe the search to find Mr/Ms Right is an exercise in futility? Should you put an end to the waiting game and make things happen instead? We get experts to tell you what is the right approach.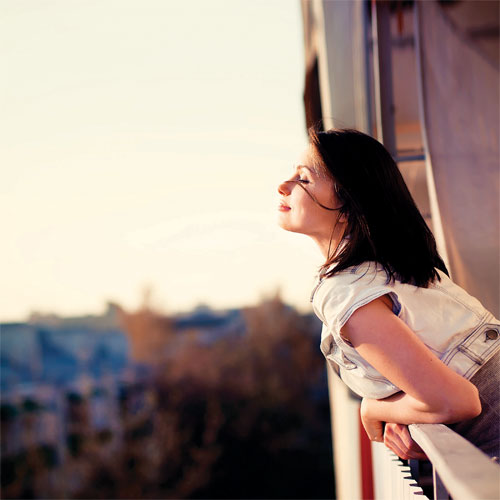 With each passing generation, dating rules have evolved and been modified to suit the needs of that period. While initially women were expected to play coy, this is slowly changing with many of them shedding their inhibitions to make the first move and asking men out. Even men are slowly accepting this change, while some still resist it. In the current changing scenario does it make sense to wait around for Mr or Miss Right to waltz into your life? Or should you just go ahead, end the waiting game and work towards making things happen? We get counsellors to tell you how to navigate the dating scene to end the wait and find someone special.
'Don't look for the best partner, look for the best in your partner'
Shivani Gupta who is all set to tie the knot with her best friend Shivam after seven years of courtship, says, "Like many others I had a list of expectations and wanted potential dates to check every box. It's Shivam, who made me realise where I was going wrong. I was looking for the perfect man, and he does not exist. Instead of looking for the perfect partner I decided to look for the best in people around me, and that really helped. I realised that I was looking for love in all the wrong places. I already had someone who had been a part of my life, knew and understood and cared for me and that was Shivam."
Dr Sanjoy Mukerji, psychologist and relationship counsellor, says, "People should not expect to get the best partner instead look for the best in your partner or potential partner. There are those who are single because they have high expectation from their to-be partner. Expectations can be for different parameters including physical appearance, education, finances, family differences, professional differences, status, etc. They are important but finding all these qualities in one person is going to be a task. So, make life easier by being ambiguous and not adamant."
How to go about it?
You must start socialising in order to meet someone new. Observe if you find someone close to your expectations. If you have been waiting long enough, now it's time for you to take initiative. Regardless of what people say, talking to strangers is okay, it's a way of meeting someone you don't know. People are going to judge you anyway so why bother thinking about them and lose a chance of meeting your special one? There are no rules when it comes to meeting someone, but make sure you don't cling onto someone and vice-versa. When you talk to people, have healthy conversations on topics of common interest topics. Observe your and his/her body language, keep it formal initially. Don't give out a wrong message of being available at first, gradually with time let the relationship develop into a friendship and then to perhaps a relationship. Be moderate, not too slow in taking a next step either.
Psychiatrist Anjali Chhabria adds, "Young adults sometimes express frustration because they haven't found the "right" person or that "someone special". This feeling becomes more profound when they feel lonely and long for a partner or wish to settle down. Some people wish to wait for things to happen such as those who believe in the fairytale notion of the "right" person walking into their lives when the time is right. 'Wait and watch' approach may work for those who are not in a hurry and are okay with the way things are going.
However, when a person is ready and desires a partner, it is important to actively look for him or her. Some ways of meeting people are by expanding your social circle for instance one could hang out with friends and friends of friends, join activity classes such as music and dance. In this way you're more likely to meet someone who shares the same interest. Some people may also spread the word to friends and family to look out for a suitable match. Sometimes "that special person" is already in your life but may not see it. He\she could be a friend who is always there for you but you have taken him\her for granted."
Looking for love has its perils
Sometimes despite taking charge of a situation things don't seem to click. As a result the person may feel discouraged and a sense of hopelessness creeps in. In this case one must understand that this process may take sometime. At times, people are quick to make judgments and have preconceived ideas about certain people. Other times people may have an ideal image of a partner in their head and will only settle for someone that meets these expectations. However, this may limit your chances of meeting people. Become more flexible and have clear and realistic expectations about the kind of person you wish to be with.