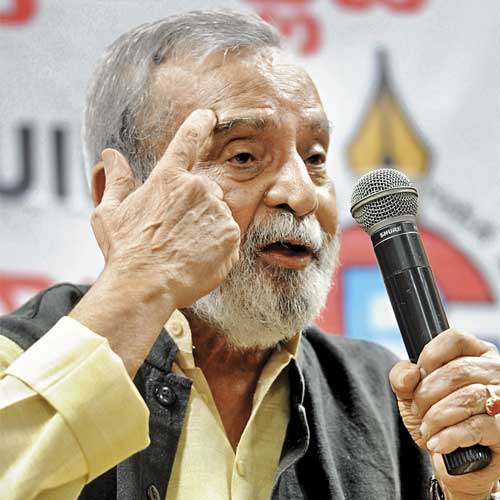 An award-winning Indian writer has been receiving threatening calls for criticising India's PM-elect Narendra Modi. A few months ago, UR Ananthamurthy had said that he would leave the country if Modi became India's PM.
The Kannada language writer told the BBC that he made the anti-Modi comments out of frustration, which he later retracted. After Modi's landslide victory in the election results, a Hindu hardline group, which calls itself NaMo Brigade, said Ananthamurthy should go to Pakistan.
The group added it had sent the writer a one-way ticket to Karachi for 17 May - a day after the vote count. Although Ananthamurthy denied receiving the ticket, he said he had received 'calls at odd hours threatening him and asking him to take the air ticket and go away to Pakistan'.
According to the report, Bangalore police commissioner Raghavendra Auradkar said the writer had 'orally communicated to them that he had received threat calls, adding that they have posted a police platoon at his residence for protection.