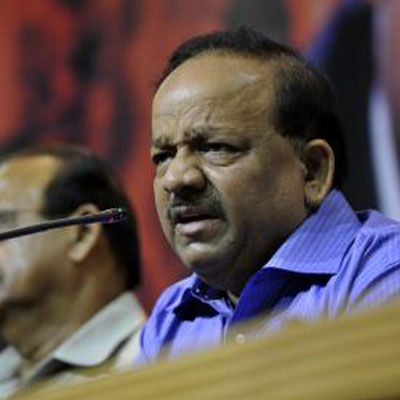 Union health minister Dr Harshvardhan on Wednesday announced a campaign which would make it mandatory for drivers and occupants in four-wheelers to wear a seat belt. He acknowledged dna's report published on Wednesday which said Gopinath Munde could have been saved had he worn a seat belt.
"A new law is necessary on the lines of European Union countries to make non-use of seat belt and helmets punishable. Those who don't wear seat belts and helmets should be denied petrol and diesel at petrol pumps," Dr Harshvardhan said. "To increase awareness about road-safety measures, the health ministry will launch a multimedia campaign in tandem with NGOs working in the field."
The minister said children were picking up wrong lessons from their role models and many of them were getting hooked to speeding thinking it is "manly and macho" to hit 100km while riding a bike or driving a car.
Dr Harshvardhan said Munde's death was a wake-up call to all motorists. "Most people think that the backseat belts are for decoration. The fact is that wearing a backseat belt is as necessary as wearing the ones on the front seat. They save lives," he said.
Citing a report of the Royal Society for the Prevention of Accidents, the minister pointed out that Volvo's patented three-point belt design has saved 1 million lives worldwide.