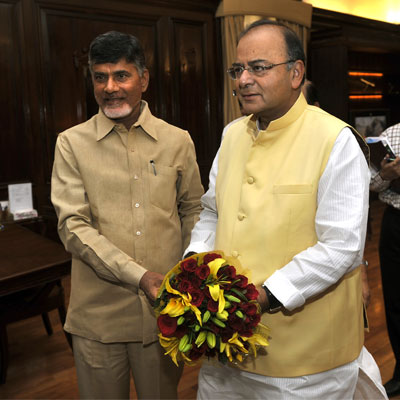 Telugu Desam Party (TDP) chief, N Chandrababu Naidu has met Union Finance Minister Arun Jaitley here today.
Naidu is expected to discuss a whole range of issues pertaining to Seemandhra, which will form as the residual state out of Andhra Pradesh on June 2.
Reports say that the TDP chief is also expected to meet Prime Minister Narendra Modi today and place his list of demands, which will include a special category status to the Seemandhra region. It may be remembered that the BJP had earlier promised Seemandhra region "special status" for ten years, if the party was voted to power at the Centre.