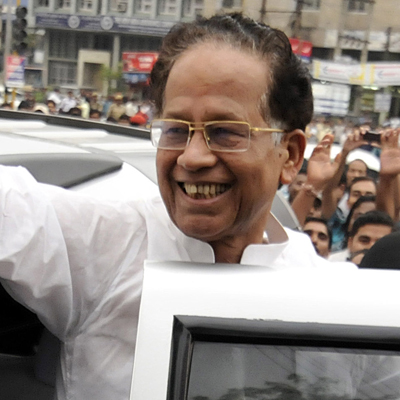 Chief Minister Tarun Gogoi and the Congress leadership in Assam today admitted that the 'Modi factor' did influence the poll results in the state. Referring to BJP's prime ministerial candidate, Gogoi said, "Modi's misinformation campaign on Bangladeshis being settled in Kaziranga National Park did influence the electorate.
"Modi's campaign was propaganda-oriented and his announcement that all Bangladeshis will be asked to leave the country was also a factor in the polls," he said. "These are emotional issues and the people do get influenced by such propaganda," he said, adding that BJP's performance could not be attributed to Modi's popularity but his propaganda.
In contrast, APCC President Bhubaneswar Kalita, attributed BJP's performance to the 'Modi wave'. "The Modi wave is definitely responsible for the BJP's performance. There is no unity in that party in many places, but they have managed to do well," Kalita said.
Modi's campaign improved the party's prospects despite the party being inherently weak in the state, he said. "The campaign by BJP was not by the party alone, but also by RSS and Bajrang Dal," he said.
Kalita said that the party would analyse the factors leading to the party's debacle as there was no reason for Congress defeat in eight to ten constituencies.