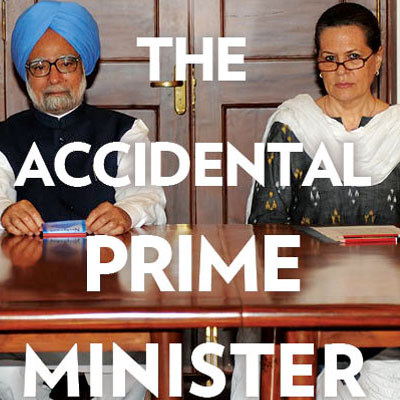 Sanjaya Baru's book "The Accidental Prime minister: The Making and Unmaking of Manmohan Singh" has been surrounded by a flurry of controversy ever since its release this month. However there is no questioning the book's demand by the public as all hard copies have been sold out off e-commerce sites like Flipkart and Amazon.
The book was written as a memoir of Baru's experiences as the Prime Minister's press advisor during his first as Prime Minister. The book calls out Manmohan Singh on a number of issues. For example, Baru refers to how Singh relied on 'active morality' for himself and 'passive morality for others', he himself being incorruptible and yet extending a somewhat more lenient stance towards others. This with particular reference to DMK Minister A Raja involvement in the 2G scam where according to Baru, Singh's moral ambivalence did not cost him earlier, but over a period of time, by UPA-2, cost him with respect to his public image.
Another aspect of Singh's career Baru calls out is his Singh's cardinal mistake that the 2009 victory of the party was a product of his own merit as opposed to Sonia Gandhi.
Further on he also claims how Sonia Gandhi made sure that Pulok Chatterjee, the Principal Secretary who was a primary choice of Gandhi was asked to have daily meeting with her in order to discuss key policy issues.
However, a disclaimer of sorts in the book's introduction that quotes Sharda Prasad, "I do not know everything that happened in the PMO. Not only do i not know all sides of the truth I do not how many sides the book has."
The book was poorly received by the Prime Minister's Office. Pankaj Pachauri, the PM's current media adviser, as being an abuse of his position for commercial gain. He also went so far as to call Baru's efforts a reflection of his own coloured and fictionalised opinion.
But, in a statement that is rather contradictory to the book, his introduction does include a statement in acclaim of Singh, "He (Manmohan Singh) remains not just a good man but in the final analysis also a good prime minister".
The book has released amidst an already tense environment as the Congress faces one of uts toughest elections to date. Yet, despite varying opinions over the book's and by extension Baru's credibility, the public has responded brilliantly, atleast in terms of sales figures. the book remains available as an eBook on Flipkart.