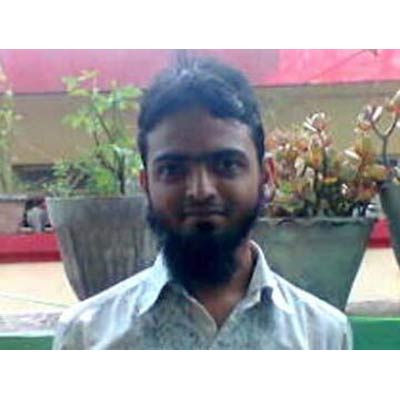 A 24-year-old techie was found bludgeoned to death in Pune's Hadapsar, a day after violent clashes broke out in Pune over derogatory Facebook posts that surfaced on Shivaji Maharaj and Balasaheb Thackeray.
Mohsin Sadiq Shaikh, a techie from Solapur, was reportedly killed by a radical Hindu outfit was attacked and killed near his home in Bankar Colony, Hadapsar.
Shaikh was beaten to death when he was returning from mosque with his friend Riyaz. According to Riyaz, Shaikh was wearing a skull cap and a beard which made him a target for his killers. He called Shaikh's brother Mobin for help after who came after the attackers had beaten up Shaikh and were leaving. Shaikh was admitted to a private hospital. He was declared dead around 1.00 pm.
Members of the radical Hindu outfit Hindu Rashtra Sena are said to be involved. A total of 13 poeple have been arrested regarding the matter. They are aged between 19 - 24 years. They have been booked under section 302, 307 and 147 of IPC which are for murder, attempt to murder and rioting.All the accused are supposed to be linked with Hindu Rashtra Sena.
The outfit chief Dhananjay Desai was called in for questioning but was later arrested for an earlier case regarding the distribution pamphlets with objectionable content.
The assailants had left their motorcycles and wooden sticks at the spot and the police were able to identify the assailants after seizing three motorcycles.
Supporters of the Shiv Sena, Bharatiya Janata Patry and the Hindu Rashtra Sena had taken to street to violently protest against the Facebook post.
Sena leaders gheraoed Home Minister RR Patil who promised to speak to Facebook and Google to remove objectionable content in 24 hours.
Meanwhile, Last week, Pune witnessed communal tensions after morphed derogatory photographs of Shivaji and Shiv Sena supremo Bal Thackeray went viral on social media.
More than 200 buses were vandalised and 180 people have been arrested so far. Pune Police Commissioner Satish Mathur had said the police were in the process of collecting information about the organisation. "We will send a proposal to the central government suggesting a ban on the outfit."
Maharashtra Chief Minister Prithviraj Chavan also said: "We will probe the organisations behind this, and if it was a conspiracy. We will also investigate if it was linked to the recent polls."
Stating that Mohsin was innocent, Home Minister R.R. Patil said, "The government will take strict action against people involved in the murder and violence. We will also investigate people who posted the controversial photos on Facebook."
Read more: After techie Mohsin Shaikh's death in Pune, his brother says the incident has brought their life to a standstill
The BJP MP from Pune said some repercussions to the Facebook post derogatory of Shivaji and Bal Thackeray were "natural." "What appeared on Facebook was very painful. Some amount of repercussions was natural," Anil Shirole told reporters outside Parliament.
Meanwhile Proxy servers were used:
The Ministry of External Affairs had written to Facebook seeking technical assistance in cracking the case. They were yet to revert formally but said informally that the contents were posted using proxy servers according to reports.