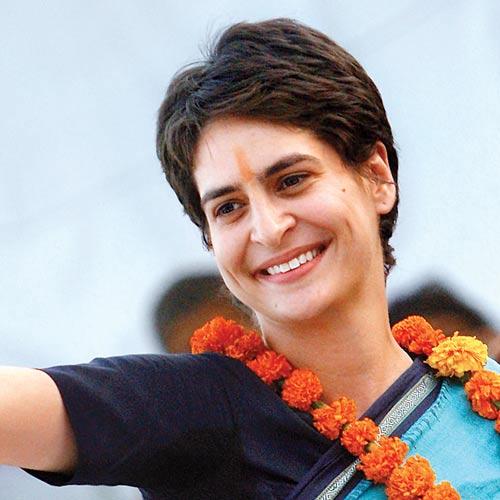 Congress star campaigner Priyanka Gandhi on Friday advised a party worker, who was booked for allegedly threatening to kill Aam Aadmi Party leader Kumar Vishwas, to shun ideology of violence.
"This is not our ideology. I have met killers of my father in jail. We never believe in such things (taking revenge). This should not happen. There is a way to express your feelings. You should not have said this," Priyanka told Vinod Mishra who had allegedly threatened to shoot Vishwas.
An FIR was lodged against Mishra at Gauriganj police station following a complaint by the AAP leader on April 18.
Vishwas, who is contesting against Rahul Gandhi from here, had said that on April 15 during Priyanka Gandhi's tour, a video of Mishra had been "leaked" in which he allegedly said "Vishwas Rahul bhaiya ke khilaf bol raha hai mai usko goli maar dunga" (Vishwas is talking against Rahul, I will shoot him)."